Brendan Dassey's Conviction Was Overturned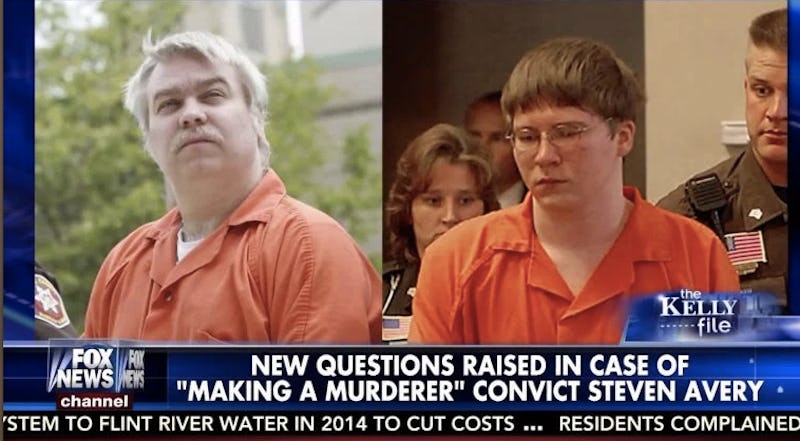 On Friday, a federal judge in Milwaukee overturned the conviction of Brendan Dassey, whose alleged crime and that of his uncle, Steven Avery, were profiled in the popular Netflix docuseries Making a Murderer. According to the judge's ruling, Dassey will be released from prison within 90 days unless the state decides to try him once again, reports Wisconsin's local ABC station. Dassey had been handed a life sentence and convicted of the first-degree murder of photographer Teresa Halbach in 2007. He was 16 at the time; Dassey is now 26 years old. Update: On Friday, the Making a Murderer filmmakers released the following statement to Bustle: "Today there was a major development for the subjects in our story and this recent news shows the criminal justice system at work. As we have done for the past 10 years, we will continue to document the story as it unfolds, and follow it wherever it may lead."​
Earlier: The justice in question ruled that Dassey's constitutional rights had been jeopardized when he was questioned as a 16-year-old without an adult present, according to TMZ. "Dassey's borderline to below average intellectual ability likely made him more susceptible to coercive pressures than a peer of higher intellect," the justice wrote.
Back in July, Netflix announced that new episodes of Making a Murderer were being filmed and would be distributed via the streaming service. Given the timeframe, it's reasonable to surmise that the second season of the docuseries will cover the overturning of Dassey's conviction. (Bustle has reached out to Netflix for comment on whether the overturning of Dassey's sentence will be featured.) The new series will "offer exclusive access to Avery's new lawyer Kathleen Zellner and Dassey's legal team," Netflix said in a statement in July.
The defense lawyers featured in Making a Murderer, Dean Strang and Jerome Buting, had suggested during Avery's trial that Avery, and by extension Brendan, were framed for murder by the Manitowoc Sheriff's Department. (The Manitowoc department has adamantly denied that this is the case.) Nevertheless, a jury didn't buy the defense's argument, and found both Brendan and Avery guilty of the murder of Halbach. Both convictions were handed down almost a decade ago.
"Brendan Dassey writ granted to reverse his conviction. Justice finally strikes!" Buting tweeted on Friday.
The Netflix docuseries suggested that Dassey's confession to investigators that he and Avery had murdered Halbach — a confession that Dassey later recanted and Avery denied — could have been partially or fully coerced. The Manitowoc County sheriff's department has maintained that the hours-long interrogation of Dassey, featured at length in Making a Murderer, was typical of suspect interrogations and did not lead to a false confession.
According to TMZ, the justice in Dassey's case took issue with Dassey's interrogation and confession, which was a key point of evidence in both his and Avery's trials. The justice ruled that the sheriff's department overstepped their bounds during the interrogation, and that Dassey's then-lawyer Len Kachinsky displayed behavior that was "inexcusable both tactically and ethically" by allowing it to happen without a parent or lawyer for Dassey present, TMZ reports.
Avery is also appealing his conviction, but it is unclear how the overturning of Dassey's conviction will affect Avery's case, if at all.
You can read the justice's full document overturning Dassey's conviction here.