How Ryan Ferguson Was Wrongfully Convicted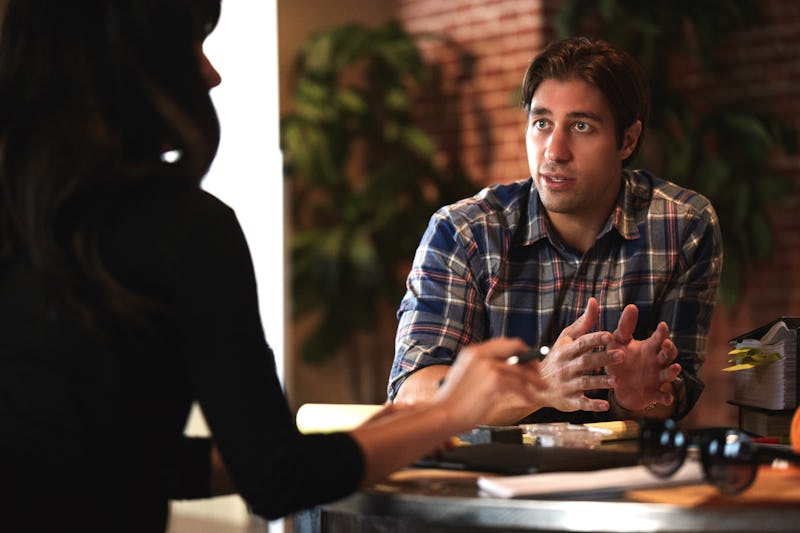 Over the past few years, the true crime genre has shifted its focus to the criminal justice system. Now, MTV's new docuseries, Unlocking the Truth, which premieres on Aug. 17, will focus on three criminal cases through the point of view of host Ryan Ferguson, who was wrongfully convicted of murder at age 19 and spent nearly a decade in prison before being exonerated in 2013, according to ABC News. But, why was Ryan from Unlocking the Truth wrongfully convicted of murder in the first place?
According to The Seattle Times, Ferguson's conviction was largely based on the later-recanted testimony of a friend, Chuck Erickson. Ferguson maintained his innocence throughout the trial, and there was no physical evidence linking Ferguson or his friend to the murder of Columbia Daily Tribune sports editor Kent Heitholt, as reported by The Kansas City Star. Furthermore, the Star reported that three eyewitnesses who testified against Ferguson later recanted their statements. After nearly a decade behind bars, Ferguson's conviction was vacated in 2013, according to NBC News. "Under the facts and circumstances of this case, we conclude that Ferguson did not receive a fair trial," Judge Cynthia Martin wrote in her decision, according to NBC News. "His verdict is not worthy of confidence."
During his time in prison, Ferguson strived to help other inmates because he didn't want to look back and consider his years behind bars as a total waste. According to The Kansas City Star, he helped other inmates get their GEDs and lead a book club during his incarceration. Upon his release, he vowed to help the same friend, Erickson, whose now-recanted testimony initially helped secure Ferguson's conviction. "The reason that I felt I needed to lie and make things up is because I couldn't remember anything," Erickson claimed of his recanted testimony to 48 Hours correspondent Erin Moriarty in 2013, according to CBS News.
Erickson is currently still serving a 25-year sentence for the second-degree murder of Heitholt, though he claims he's also innocent, and Ferguson believes him. According to NBC News, Ferguson claimed: "I know that he was used and manipulated and I kind of feel sorry for the guy. He needs help, he needs support, he doesn't belong in prison ... He's not a killer."
Erickson isn't the only person Ferguson wants to help — he knows firsthand that flaws in our criminal justice system can sometimes lead to wrongful convictions. The main reason he became involved with Unlocking the Truth was because he believes he can help people who find themselves in the exact same position that he was in until 2013. Ferguson told MTV that, "[i]f I can help all these other great individuals who are working to expose wrongful convictions and this injustice, we can stop innocent people from going to prison."
After all he's been through, it would be understandable if Ferguson never wanted to discuss the criminal justice system again. But, he's steadfast in his desire to help others. "The reality is that people continue to go through this and the change needs to happen," he tells Bustle in an interview. "It's not always the most simple or easy or comfortable thing to do, but I'm very passionate about it. I think we're going to do some really good things for people."
It's amazing that he's using his experience to shed light on the unfortunate truth that sometimes the system fails and wrongfully convicted individuals are forced to serve prison sentences for crimes they didn't commit. But, with Ferguson's help, maybe someday that can change.
Images: MTV (3)