'Inspector Lewis' Wasn't The Only Detective On TV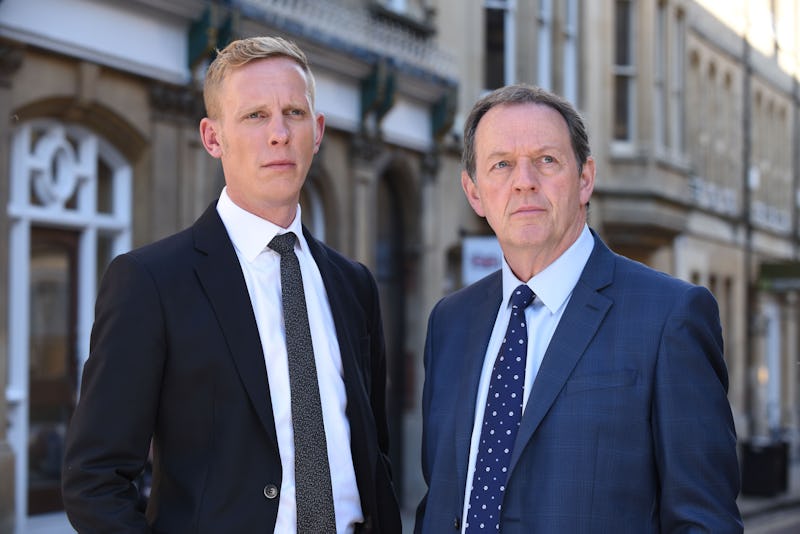 After eight seasons, the British detective series Inspector Lewis has come to an end. The Masterpiece Theater brought three final films to PBS in order to wrap up the detective's work at Oxford and as of the Aug. 21 series finale, it has reached its conclusion. Even though Inspector Lewis was great, fans shouldn't be too upset to see it leave TV. After all, eight seasons is a lot longer than a UK drama typically lasts, and the show never experienced a drop in quality from having too many seasons — nor did it ever resort to outlandish plotlines. It's always been restrained, classy, and equipped with a sense of dry humor, which is just so perfectly British.
But if you were sad to see Inspector Lewis end despite all of that, take solace in the fact that it was hardly the only detective series on television. Like almost every single genre from procedurals to dystopian dramas, there are practically dozens of shows about investigators looking into uncommon or interesting crimes on TV that aren't in their final season. Let Inspector Lewis stand as a closed case and watch some of these other series in the meantime. I guarantee that you'll fall in love with another detective pronto, whether you prefer tough and quiet detectives or goofy investigators. There are so many options that you just may find yourself overwhelmed with new detective shows.
Brooklyn Nine-Nine
The FOX series may be a comedy, but it features the most thorough and thoughtful group of detectives on TV. Even when the team is investigating a very silly crime or suspect, they take their jobs seriously.
Top Of The Lake
While this limited series from Jane Campion premiered back in 2013, it's technically not over yet — Variety reported that a second season is coming to BBC Two and SundanceTV in 2017. Hopefully the four-year gap between seasons was enough time to ensure that the followup will be as thoughtful and compelling as the ethereal original.
Sherlock
Though Sherlock also tends to have long gaps between seasons, it has already become a modern classic, updating the interpretation of Arthur Conan Doyle's characters to the twenty-first century. Plus, it features bona fide movie stars Benedict Cumberbatch and Martin Freeman, who always seem willing to return for a special or one of the show's truncated seasons.
Angie Tribeca
This show includes a literal dog detective and that's because Angie Tribeca is a series that plays every single episode, scene, and even line of dialogue for a laugh. Honestly, if you're looking for any feeling besides hysterical laughter, you won't find it watching Angie Tribeca, but you also won't find another comedy that attempts even half the amount of jokes that this one does on a regular basis.
Narcos
This series, which premiered on Netflix last year, gets into the minds of both the investigators looking for Pablo Escobar and the man himself, mixing Spanish and English the same way it mixes sympathy for both sides of the international cocaine trade.
Endeavour
Based on the Inspector Morse character, this prequel follows the famed detective as a young man learning the tricks of the trade. It's probably the most similar to Inspector Lewis on this list, so it's the perfect replacement if you want to stick to the kind of detective show you already know you love.
No matter how many shows come to an end, it seems that there will always be enough fascination with crimes, the people who commit them, and the detectives that investigate them to bring even more to TV.
Images: Courtesy of ITV Studios/MASTERPIECE; Giphy (6)