MTV Is Looking Into Kalvin Michael Smith's Case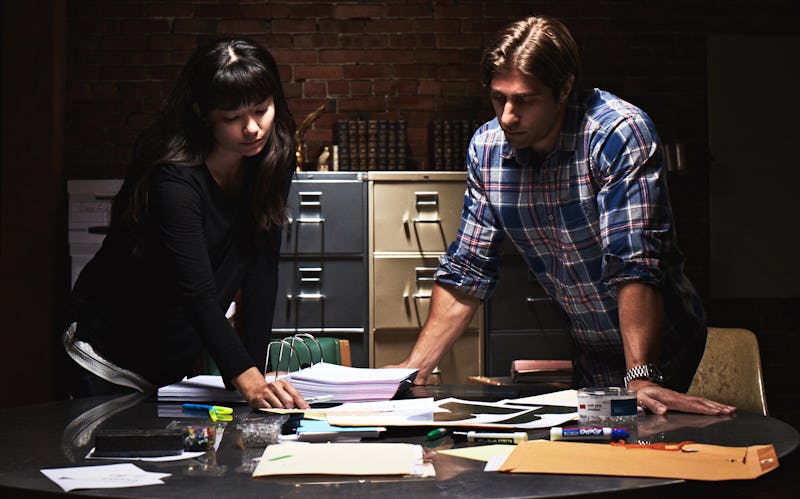 With shows like Making A Murderer and podcasts like Serial very popular in the American zeitgeist right now, it was just a matter of time before another true crime series started up. The latest is MTV's Unlocking The Truth, which follows Ryan Ferguson and Exoneration Project director Eva Nagao as they try to uncover the truth behind the convictions of prisoners who claim to be innocent and are fighting for their freedom. One of those prisoners is Kalvin Michael Smith, a North Carolina man who was convicted of assault and armed robbery in 1997. That was almost 20 years ago, so is Kalvin Michael Smith still in jail?
According to the Winston-Salem Journal, Smith was only 26 years old when he was convicted of armed robbery and assault in the 1995 beating of Jill Marker, a crime that Smith maintains he did not commit. Marker was an assistant manager at a local store and her brutal assault, which occurred while she was pregnant, resulted in severe brain injuries. She gave birth to her son while she was still in a coma and now lives in Ohio, where she requires round-the-clock care, according to the newspaper. Smith was sentenced to up to 29 years in prison after his conviction, and, according to another article in the Winston-Salem Journal, has continuously maintained his innocence and filed a series of unsuccessful appeals in both state and federal courts, with one appeal being denied as recently as January 2016. He is currently in prison and set to be released in 2020.
Multiple elements of Smith's case have been disputed and his supporters have created a website advocating for his release. The case is now receiving national attention with Unlocking The Truth, and MTV's Head of Original Programming, Michael Klein, explained to the Winston-Salem Journal that the series chose to include Smith because of the "compelling" case, as well as his father's support, which is similar to the support Ferguson received. Klein also said:
"As Ryan says in the series, you can't do this alone, you need people championing you on the outside. For that reason, it really made sense for us. ... We can't control the court system, and we wanted a variety of different stories to explore what's black and white inside of these, and there's shades of grey in all of them."
Though Smith is still in prison, his case and ensuing appeals are about to be put in the spotlight with the premiere of Unlocking the Truth.
Image: MTV