17 Movies You Can Stream On Amazon In September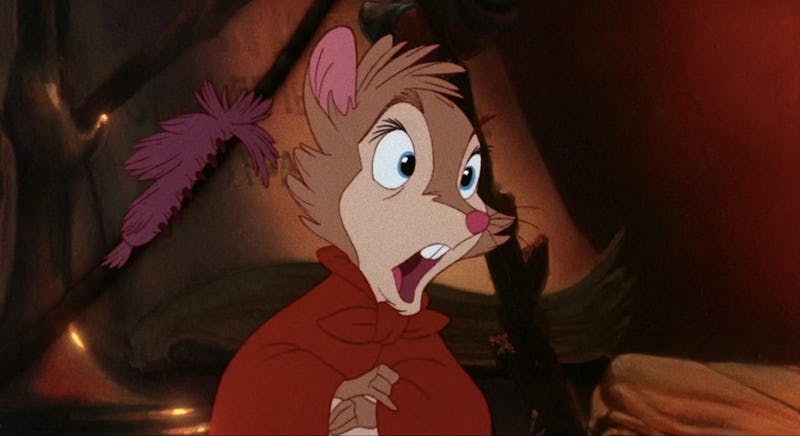 Everyone's all about that Netflix and Chill, but let's not forget one of other awesome streaming services, Amazon Prime. Not only can you stream all the most fun new movies on Amazon Prime in September, but you can also buy a label maker and get free delivery in two days at the same time. If that isn't the perfect example of millennials living in a society of instant gratification, I don't know what is. As the world turns, and day goes into day, and the months waltz on, streaming services bulk up their selections of movies and television shows. It's really quite wonderful. I love things that benefit me directly.
The September movie selection on Amazon Prime sort of feels like the streaming elves that live in our computers hopped into my mind and knew exactly what I would want to watch as summer turned to fall. It's just a tad frightening, but like in an awesome kind of way. This month's selection has a host of options for enjoyment; there's comedy, there's horror, and there's some kid's movie action. It's a regular smorgasbord, y'all. The following listed are just the ones that I'm incredibly excited about, but the list doesn't end here.
1. The Secret Of N.I.M.H (September 1)
This animated movie is one of those under-rated children's films that slipped through the cracks because we were all too obsessed with Disney movies. But it's super awesome and also low-key terrifying in its own right. In the movie, Mrs. Brisby, a widowed mouse mother with a sick mouse baby, must work with the rats in a neighboring bush to prevent the farmer who owns their land from destroying her home. I am so excited to give this movie a good old fashioned re-watch as an adult.
2. The Witch (September 27)
Prepare to be terrified and never want to go to the New England countryside ever again thanks to this critically acclaimed horror film. In The Witch, all hell breaks loose when Samuel, the son of a banished Puritan family, gets kidnapped by a witch so she can use him to make a flying ointment for her body. What's even scarier than witches using babies to start a DIY skincare line is how the family deals with their daughter, Thomasin, who was supposed to be watching Samuel. Being a female Puritan does not sound like a good time.
3. Jiro Dreams Of Sushi (September 19)
This documentary about a family in the sushi business is perfect for the day you're sitting at home and want to eat sushi while also watching something educational. The subject of the documentary, Jiro, is one of the best sushi chefs in the world, and watching him do his thing is literally mouth-watering.
4. Roman Holiday (September 1)
I see some of you out there with your black and white movie hate and raise you one Gregory Peck/Audrey Hepburn combo. This film, which happens to be Hepburn's breakout movie, tells the story of a princess who decides to play hooky for just one magical day in Rome. She's accompanied by Peck, looking dapper as ever, because I guess that's just what happens when you're a princess.
5. Austin Powers: The Spy Who Shagged Me (September 1)
Groovy, baby. Mike Meyers seriously kills it in this movie, playing both Austin Powers and his nemesis Dr. Evil. This James Bond parody is a sequel to Austin Powers: International Man of Mystery and in it, Austin Powers has to get his mojo back after Dr. Evil travels back in time to steal it. It's just as ridiculous as it sounds.
6. Interview With A Vampire (September 1)
Brad Pitt and Tom Cruise as sexy vampires? Sign me up. In this film, a vampire named Louis struggles with the evilness of his maker, Lestat. When Lestat turns a girl named Claudia (Kirsten Dunst) into a vampire as well, things go from bad to worse. Oh, and Christian Slater plays the reporter writing about the whole thing, because of course he is.
7. Wiener-Dog (September 1)
I am beyond excited about this Amazon Original movie about an adorable dachshund puppy, who ends up with crazy owner after crazy owner. This poor pup deals with four different living situations, all which seem not ideal for a dog. Will Wiener-Dog ever find a real family? I can't wait to find out.
8. Freakonomics (September 19)
This documentary is the film version of the bestselling book about weird connections and causalities in humanity by Steven Levitt and Stephen Dubner. The film takes a look at human behavior with some ridiculous case studies. I suggest watching a Disney movie afterwards, because sometimes looking into human behavior can be depressing.
9. Full Metal Jacket (September 1)
If you've never seen this classic Stanley Kubrick film, now is the time. In the film, Private Davis (Matthew Modine) and Private Lawrence (Vincent D'Onofrio) deal with the horrors of basic training under their grouchy drill sergeant (R. Lee Ermey). This is definitely not an easy movie to watch, especially the part with bars of soap in pillow cases, but it feels worth it when you're done. You've just watched a masterpiece.
10. Saved! (September 1)
Who doesn't love it when Mandy Moore plays a mean girl? In Saved!, Jena Malone plays Mary, a girl who tries to "fix" her gay boyfriend by sleeping with him, but instead just gets pregnant. When all of her friends at their Christian school turn on her (including a nasty Mandy Moore), she starts to hang out with the rejects Roland (Macaulay Culkin) and Cassandra (Eva Amurri). Despite that sketchy premise, the result is wonderful.
11. Lake Dead (September 1)
For some reason, even though pretty much every time movie characters head into the woods they manage to get straight up murdered, those lovable fools keep heading to their dooms. And, in Lake Dead, two sisters, who inherit their grandfather's motel, head to the motel in the woods with a crew of idiots. We can assume most of the idiots don't make it, and the jury's still out on the sisters. This is a great watch if you enjoy a good slasher.
12. Food, Inc. (September 1)
Are you thinking about hopping into a pastoral life — growing your own crops, raising your own chickens, maybe getting a pair of overalls? Well, nothing will make you search for this lifestyle quite like watching Food, Inc., a muckraker-style documentary about the terrifying business of factory farming. You'll never look at a hamburger the same again.
13. Scary Movie 2 (September 1)
Before parody movies got to be a little too much and we somehow ended up at Scary Movie 5, there was Scary Movie 2. While I'm still convinced Scary Movie 3, with its The Ring aspects, is still the best in the franchise, SM2 does its darndest to bring the heat. There are so many references in Scary Movie 2, you should probably just watch it to test your pop culture acumen.
14. Caddyshack (September 1)
Maybe I'm just being pessimist, but I worry that many millennials haven't seen comedy classics like this '80s masterpiece from director Harold Ramis (one of the guys from the original Ghostbusters). The Sisyphean struggle between Bill Murray's Carl Spackler and the gopher is one for the ages. If you haven't seen this movie, forget whatever you have planned for September 1 and clear out a chunk of time for it.
15. Apollo 13 (September 1)
I think we can all agree that Tom Hanks seems like one of the most trustworthy guys in the 'biz. Do you trust Tom Hanks? Then watch Tom Hanks perform in a docu-drama based on the true story of Apollo 13 mission, in which three astronauts struggle to return to earth after an on-board explosion causes their spacecraft to lose most of its oxygen supply and electric power. It is inspiring AF.
16. Hair (September 1)
Who doesn't love a good musical? What about a period piece from the '60s? Add in the Vietnam War, and you've got a sure hit. This is Hair, the 1979 movie about a country boy from Oklahoma, Claude, who heads to New York to join the military but gets waylaid by some hippies. Prepare to have the songs stuck in your heads for a few days.
17. Good Will Hunting (September 1)
If you feel like it's not too soon for you to watch a movie with Robin Williams, then the film that skyrocketed Ben Affleck and Matt Damon to fame and Oscardom is your best bet. In Good Will Hunting, the title character played by Damon works as a janitor at M.I.T, but also has the genius level of a person who should be a student there. With the help of Professor Gerald Lambeau (Stellan Skarsgard) and therapist Sean Maguire (Robin Williams), Will Hunting seeks to find his way to greatness. Oh, and Affleck plays his best friend. And Damon and Affleck wrote the script. That is all.
Amazon Prime has given us some serious hits this month around. Maybe they know we're all sad-pants about summer being over. Maybe they've just managed to finagle more deals to get cool movies. Whatever the case, ignore the beginning of beautiful autumn leaves this September and stay inside with Amazon Prime.
Images: Giphy (11)