Sarah Herron Is Giving Back After 'BIP'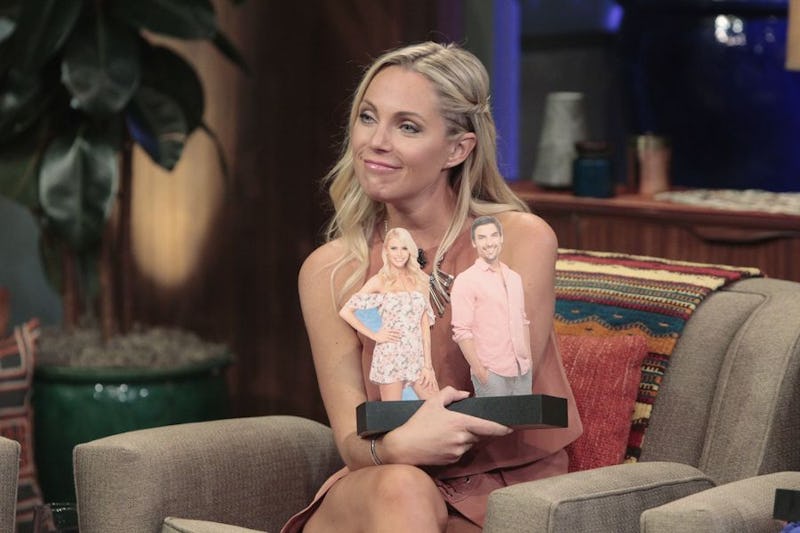 Sarah Herron didn't find love on Sean Lowe's season of The Bachelor or on Bachelor In Paradise 1, so she's giving reality television love another shot on Bachelor In Paradise 3. Now that she's back on television, she seems more confident in herself than ever before. She even told Chad off on that first night where he was being a jerk (so proud of her)! She has a fledgling romance with Daniel on the show, but is Sarah Herron single after Bachelor In Paradise ? To be honest, I'm not sure that she even cares about dating right now.
Sarah is one of the founders of an organization called SheLift, which, according to its website, shares the belief that "we're not defined by our bodies, and that all girls deserve to love themselves wholeheartedly." The About page continues, "Sarah and her friends want to show young women that whether it's on the slopes, on a trail, or on a show… finding love is possible, and it starts with yourself." Celebrity mentors in SheLift include the first Bachelorette herself, Trista Sutter; Amy Purdy; Jen Hudak; and, of course, Sarah.
Sarah founded SheLift because of her Amniotic Band Syndrome. She has no lower arm because when she was in utero, her amniotic sac ruptured and her growing arm was caught in one of the fibrous bands released during the rupture. According to the National Organization for Rare Disorders, when this happens, the bands tighten around the limb as the baby grows, cutting off circulation and sometimes causing them to be amputated after birth.
As you can see in her Instagram and in her mission statement for SheLift, Sarah is an avid lover of the outdoors, and despite having one arm, she pushes herself to the physical limit, climbing and hiking and working out and all that. Sarah wanted other girls to know that one physical impairment does not have to impact her capabilities.
Perusing through Sarah's social media, there's nothing at all about a dating life — it's just all promotion and awareness for SheLift. She even turned lemons into lemonade after her fight with Chad to encourage people to support SheLift through buying t-shirts and donations. Some of her Bachelor Nation family chipped in, too.
So, for now, it seems like Sarah is just channeling all of her efforts in making other people's lives better instead of trying to find love. I have no doubts that Sarah will find someone — she may even be with Daniel, even though there's no sign of love on her channels — because she is such a wonderful person both inside and out. Sarah and Daniel are very cute together on Bachelor In Paradise, so maybe Sarah already has it all and we just don't know it yet.
Images: Rick Rowell/ABC