Singles With These Dogs Have The Most Luck Online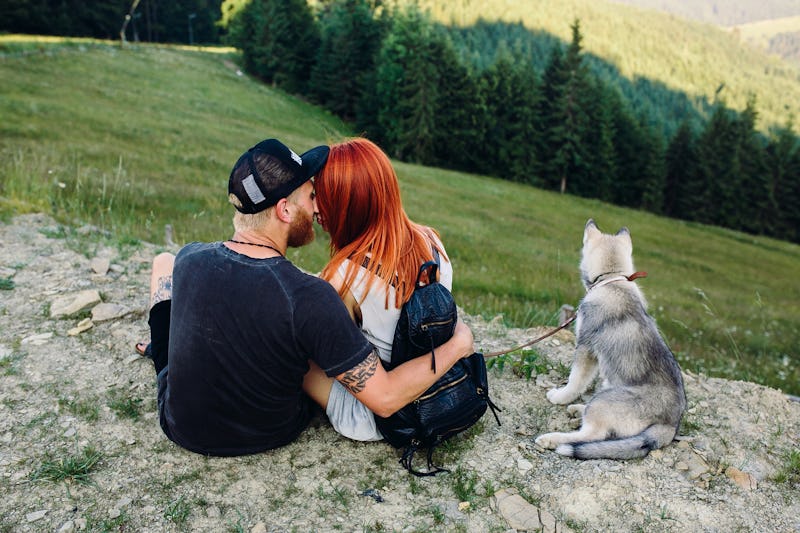 If you didn't know, Friday, Aug. 26 is National Dog Day. Because of that, Match took data from its user base to bring you some fun stats related to dogs and dating. Sorry to the cat lovers out there, but as Match found, dog lovers are contacted more online than cat lovers by 10 percent. Interestingly enough, heterosexual women were also found to be 20 percent more attached to men who have dogs. Wondering why that is? According to Dr. Helen Fisher, biological anthropologist and Chief Scientific Advisor to Match, it's all in our makeup.
"A male dog owner can trigger a primal instinct in a woman — her drive to find a partner who can help her rear her precious young," Fisher said in a release. "Women don't need to display their parenting skills by owning a dog; most men assume a woman will be a good mother. But men have to broadcast their fathering nature. And male dog owners send a powerful signal of their abilities to be patient, to keep a schedule, to play, to educate and to love."
But the appeal of dog owners isn't just for women seeking men — the Match study found out which dog breeds gay men and lesbians are getting lucky with, too. The study found that Golden Retrievers were the most mentioned dog breed on Match profiles followed closely by Labrador Retriever. Additionally, the top dog loving state is Colorado followed by New Hampshire, Vermont, Minnesota, and Washington. If you're looking for love online and you just happen to be a dog owner, or are looking to become one, these are the owners with dog breeds that have the most success:
1. If You're A Straight Man, You'll Have The Most Luck With...
A golden retriever.
2. If You're A Straight Woman, You'll Have The Most Luck With...
A bulldog.
3. If You're A Gay Man, You'll Have The Most Luck With...
A spaniel.
4. If You're A Lesbian, You'll Have The Most Luck With...
A mutt.
Images: Fotolia; Giphy (4)