UD Naked Ultimate Basics Palette Tutorials Slay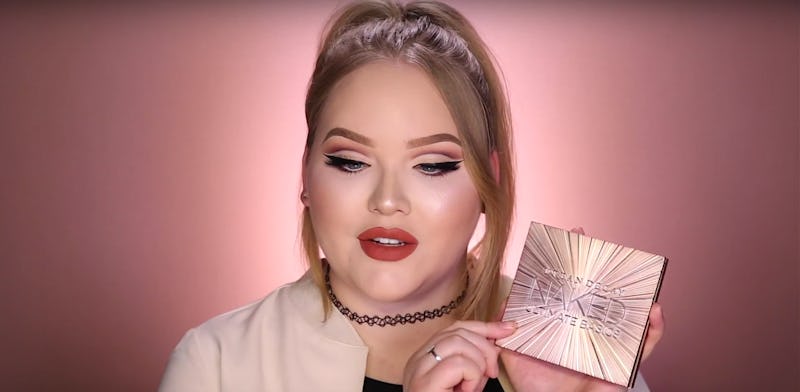 As far as neutral eyeshadow palettes go, Urban Decay's Naked shadows always slay. So, when this brand compiles a range of the "ultimate basics," you know these shades are bound to be your go-tos on the daily. See six Urban Decay Naked Ultimate Basics Palette tutorials that will show you just how to work these nude hues each and every day (for the rest of your life, basically).
These product reviews and tutorials prove that this palette will lead to a lot of different makeup looks. I predict neutral-toned stunning looks in your future, that's for sure! If you aren't already a proud owner of this item, unfortunately, the product is currently out of stock on the Urban Decay website. But, keep your eyes peeled for a restock. This baby is too good to stay away for long.
Urban Decay Naked Ultimate Basics, $54, Sephora
If you were lucky enough to snag this product before it sold out, get ready to find out the power this palette holds. Because these matte shades will help you create a variety of eyeshadow looks, despite their neutral color. Urban Decay products are far from boring. And while these are the "Ultimate Basics" they are far from ordinary. Check out exactly what they can do. Shadows this good speak for themselves. A YouTube tutorial is worth a thousand words, you know?
Urban Decay Naked Ultimate Basics, $54, Sephora
This color range is everything.
1. Cut Crease
If you're hoping to get an intense, show-stopping look using these neutral shades, well, this is how it's done.
2. Neutral Smoke-Out
For a smoky eye you could wear everyday, look no further than this tutorial.
3. Dark & Dramatic
Enter full-on glam mode with this light to dark ombre eye makeup.
4. Oh-So Wearable
This video actually demonstrates three different eye looks to help you mix things up. Go from day to night by building color or wear one look per day to get through your week looking amazing.
5. Ultra Glam
The palette comes with six cool tones and six warm tones, as this video explains. But, these colors combined help to give you a super pigmented glam look, as you'll see here.
6. Gradient
Use these shades to blend from light to dark and create an eyeshadow look that's as gorgeous as a sunset.
Images: screengrab/YouTube (1); YouTube (6)