You Need Kylie's Brown Lip Kit For Fall ASAP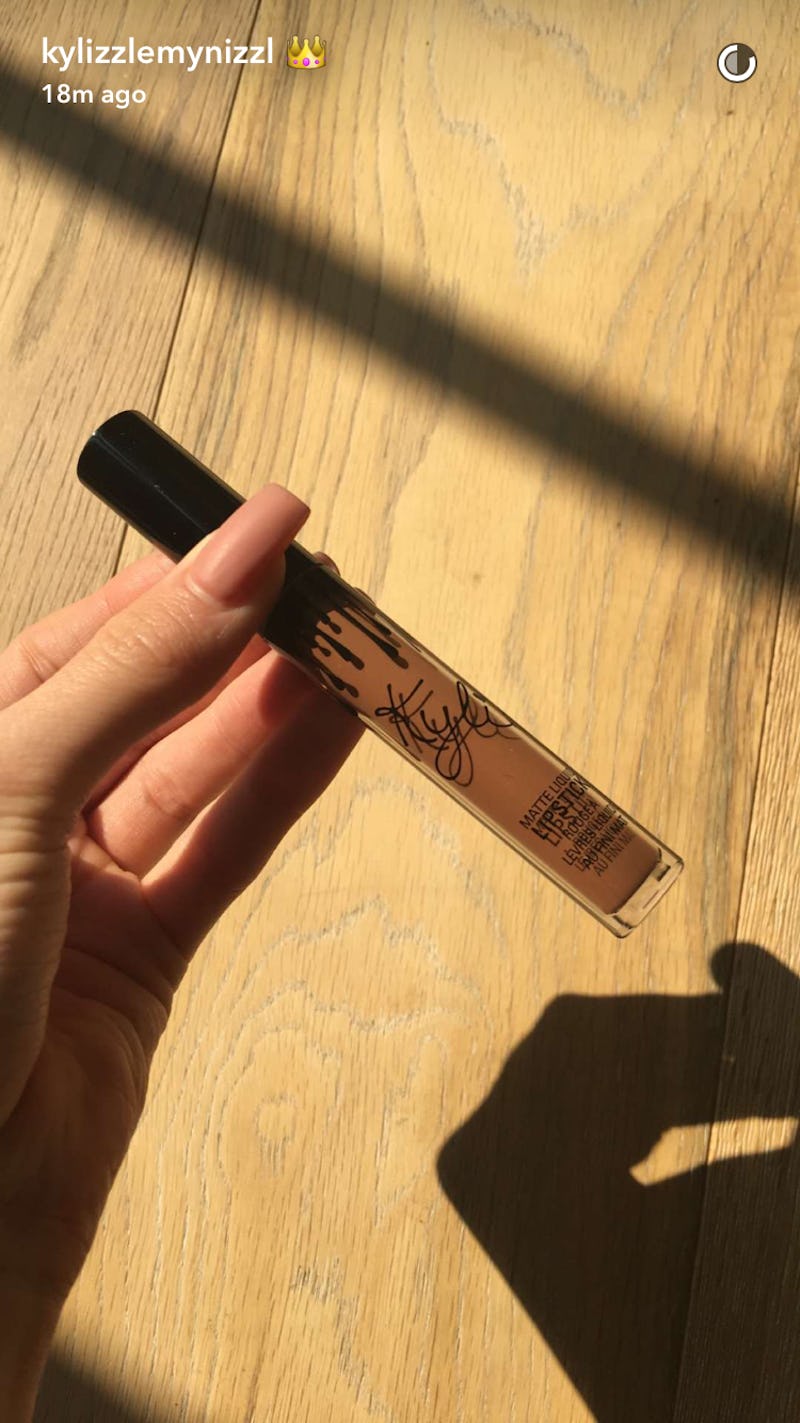 Get ready Kylie Cosmetics fans because Kylie Jenner just previewed three new matte lip kits that you're going to want for fall ASAP. The three new lip kit shades will add to her current collection of 15 matte lip kits — the Kylie Cosmetics line just keeps growing and growing, and I couldn't be happier!
I don't know if it's Jenner's fame or her glam style that the makes me love the collection, but it is just so chic, and her makeup and liquid lipsticks look good on everyone. The beauty mogul loves to tease fans on her Snapchat with sneak peeks, and today she gave fans an amazing preview of what will be released on her website soon.
The three new shades include Brown Sugar, Dirty Peach, and Love Bite. Brown Sugar is a medium brown shade that seems just a tad lighter than True Brown K. Dirty Peach is a peach color, just like its name suggests, and Love Bite is a dark pink and purple color but is definitely lighter than Kourt K (as Jenner showed in her snaps).
Luckily you won't have to wait long for the new lip kits as they will be released Friday, Aug. 26 at 12 p.m. PT. — so be prepared Kylie fans!
This new shade is going to look so good with your fall wardrobe.
Brown Sugar darkens as it dries.
Here's a look at True Brown K versus the new Brown Sugar.
Friday can't come soon enough!
Images: kylizzemynizzl/Snapchat