This Site Helps Rape Survivors Find Adult Films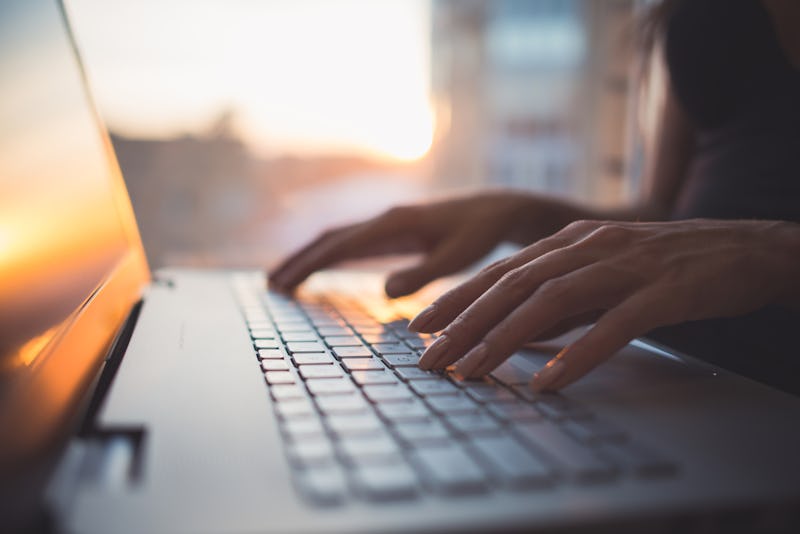 While a (comparative) wealth of support services exist for women immediately after they have become a victim of sexual violence, one element of the healing process that often goes neglected is the transition into "survivor." One site trying to bridge the gap is The Clit List, a porn resource for women who have experienced sexual assault. It comes from the same team behind the My Body Back Project, founded by Pavan Amara, which is a non-profit specifically tailored to offer survivors help beginning a full year after the time of their attack.
Once a survivor has overcome the immediate aftermath of their trauma, the My Body Back Project aims to provide things like specialized healthcare clinics, maternity clinics, and sex and relationship support groups especially for women and trans folks who have been survivors of sexual violence. The Clit List came out of one of these support groups, when, as women were discussing a desire to reclaim their sexual agency, they realized how difficult it was to find watchable porn.
The potential for an assault survivor to be triggered by a mainstream porn scene is obviously huge, but even if a scene isn't necessarily deeply retraumatizing, it can simply be a turn-off to encounter reminders of a violent partner, a certain sex position, a certain sex act, or simply porn that depicts consensual non-consent (ie., "rape play").
With that in mind, the team behind My Body Back began to put together The Clit List, which they described as being "for people who would like to explore their sexuality using feminist, non-misogynistic and empowering resources." On the list, you'll find both shortform and longform porn films, erotic lit, photography and art, sex toy reviews, a practical section with tutorials and advice, and the forthcoming "Clit Tip of the Week," which is still under construction.
And rather than assume that each and every survivor would like to please watch gauzy-lit softcore love-makings (no judgment, Skinemax lovers), The Clit List does its best to represent a spectrum of both vanilla and kink offerings. Each piece the team recommends has a description that breaks down a comprehensive list of what you'll see when you click through: who the piece depicts, what sex acts, which positions, and thorough content warnings for any potential triggers.
So you may be sensing a theme here: The Clit List obviously skews towards straight, cisgender women. (While they are not currently set up to provide services for cis men who are survivors, My Body Back does offer list a list of trusted resources for them to try instead.) They do throw in the deeply intersectional queer feminist porn subscription service Crash Pad Series, and John Cameron Mitchell's 2006 film Shortbus gets a shout out in the "longform" section. But other than that, the offerings are pretty straight. And while there are a few women of color spotted throughout the recommendations, the films are overwhelmingly white. Even adding to a piece's notes whether a woman of color was represented in the film would be a helpful filter for people of color seeking racial representation in their porn.
Obviously, this becomes problematic and disappointing, considering that LGBTQ+ populations and women of color are at higher risk for sexual violence than straight, white women. Representation in porn directly combats the lack of visibility which leads marginalized folks to feel that their sexual desires are not valued. Solving this problem is a vital piece of reclaiming sexual agency. Granted, The Clit List doesn't have control over the kind of porn that gets made. The vast majority of it, and even so-called feminist porn, is often overwhelmingly straight and white.
For her part, My Body Back Project founder Pavan Amara is committed to enriching The Clit List with the help of its community members."We would love for The Clit List to be more diverse, in every way, representing the many different identities that there are in the world," she tells Bustle. "Practicalities like time constraints, and the fact that we only started this a few months ago, mean that there's still plenty of room for improvement. Those things also mean we haven't been able to cover everything we want to yet. We're really open to hearing what people out there want, and if there are any tips or suggestions we want to hear these."
One of the areas in which The Clit List soars, for example, is in addressing financial accessibility. Sure, feminist porn is great — but anything operating outside the mainstream industry has to charge a premium to stay afloat. The Clit List also includes links to free Pornhub clips and short films on Vimeo. In this way, they are able to meet the diverse needs of survivors who aren't necessarily in a financial position to subscribe to more intentionally created porn outlets. Perhaps one of the reasons they're so good at this particular element is because they, themselves, are running on a non-profit budget, and only so much (read: none) of that budget can be siphoned off to run its porn archives.
"We're a charity and we run health services for those who have experienced sexual assault," Amara says. "So, the money we have goes on running these services well. Therefore, we don't have any money which we can spend on accessing porn sites for The Clit List, because this money needs to go on running our health services. There are ethical reasons why we don't want to use free porn sites, and don't have money to spend on accessing paid-for stuff. So we're reliant on paid-for sites giving us free access. Some do, and some don't. But we're therefore limited to only featuring sites which will let us review them without the cost."
Ultimately, The Clit List is still in its very fledgling stage (I'm still dying to find out what or who the Clit Tip of the Week will be), and even the team behind it acknowledge that there is room for improvement. "What you're seeing at the moment is a really basic version of what we want The Clit List to be in a few years time," Amara says. But they remain confident that they are doing good work, and hopeful that it will only get better.
Images: Anna Demianenko, Sergey Zolkin/Unsplash; undrey/Fotolia