This Sleeping Baby Cosplays Better Than You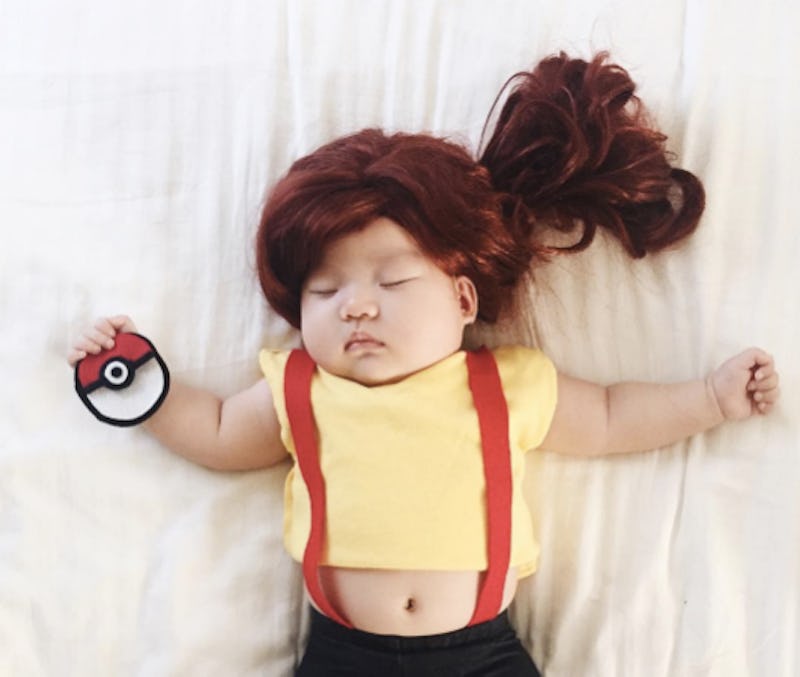 Thanks to social media platforms, creative moms these days can share their family art projects with the world, rather than just their holiday dinner table guests. No exception to this revelation is Laura Izumikawa Choi, a rad California mom who takes hilarious pictures of her sleeping baby's cosplays during her nap time. Choi is a professional photographer who has an extensive portfolio of work that far exceeds her latest muse, her daughter Joey. But when she started getting creative with Joey's nap times, her Instagram page skyrocketed. The mom has now over 78,000 Instagram followers and her pictures of sleeping Joey in cosplay rack up thousands of likes, each.
While other clever moms have made the most out of their baby's nap time with decorative photoshoots, Choi appears to be the first to head down the cosplay route, dressing her daughter up as everything from Jon Snow from Game of Thrones to Ariel from The Little Mermaid. The combination of pop culture references and an outrageously adorable sleeping baby are honestly like too much to handle. It's *just* the formula for a viral success. And maybe the cutest and best part about this whole sleeping art project is that little Joey will grow up one day to find out that while she was chasing Dory in her dreams, her mom was making her famous on the internet. Actually, perhaps that might not be such a rarity for kids in Joey's Millennial class. OK, OK, let's get to the pictures:
Baby Slash
Long before her time, Slash wooed women around the world with his long, wild hair and guitar shredding.
Baby Eleven
Who isn't obsessed with Stranger Things right now? Sleeping baby Joey makes a great Eleven, clutching onto those waffles for dear life, even in the throes of a deep sleep.
Baby Bey
Does Beyoncé know about this? Beyoncé should know about this. Is there anything more flattering?
Baby Rev-Run
Nothing like a little '80s hip hop to get your nap popping. It's like that, that's the way it is.
Baby Wayne
SO EXCELLENT! But also, this is a totally contemporarily acceptable outfit.
Baby Han Solo
When your best nap-mate is Chewy, you must be Han Solo.
Baby Sia
When you love cheap thrills and you don't even know it.
Baby Jon Snow
When winter is coming and you're totally prepared for it.
Baby Pikachu
What happens when you mix the most sought-after AR character in the world with an adorable, sleeping baby? Over 3,000 likes happen, that's what.
To check out more sleeping baby Joey goodness, head to Choi's Instagram and fall into a web hole for the next few hours!
Images: Courtesy of lauraiz/Instagram