Why We Must Pass Feminism On To Our Daughters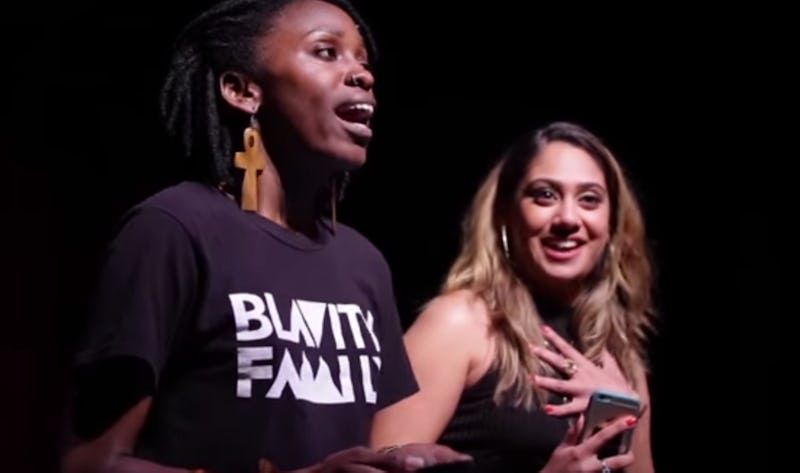 "If my daughter is anything like me, raising her will not be an easy task." So explain Alyesha Wise and Aman Batra in their spoken word poem, "Mom," about growing up with mothers who clung tragically tightly to patriarchal norms. But even though the patriarchy does a number on all of us, Wise and Batra both have other ideas for how to raise their hypothetical future daughters. And from the sound of it, those girls couldn't be in better hands.
Those of us who grew up with feminist parents are incredibly lucky. My mother was my first feminist role model and without her I would not be the person I am today.
But not all young girls are lucky enough to have that experience. We live in a culture that tries its best to indoctrinate everyone — women, men, non-binary, everyone — with a lot of messed up, harmful, and oppressive ideas and attitudes. And all too often, it succeeds. Which means we absorb all of this stuff, and then let it color our relationships and behaviors — including the way we raise our daughters.
But there are ways to break that cycle. I and every other girl raised by a feminist can tell you: Having a feminist mom really can make all the difference in life. And that's exactly what Wise and Batra are getting at in their powerful piece. Watch it in full below, and then just... let it sit with you for a moment. It's important, and necessary, and so, so worth it.
As the saying goes: "Here's to strong women: may we know them, may we be them, may we raise them."
Image: All Def Poetry/YouTube