Kathleen Zellner May Have A New Theory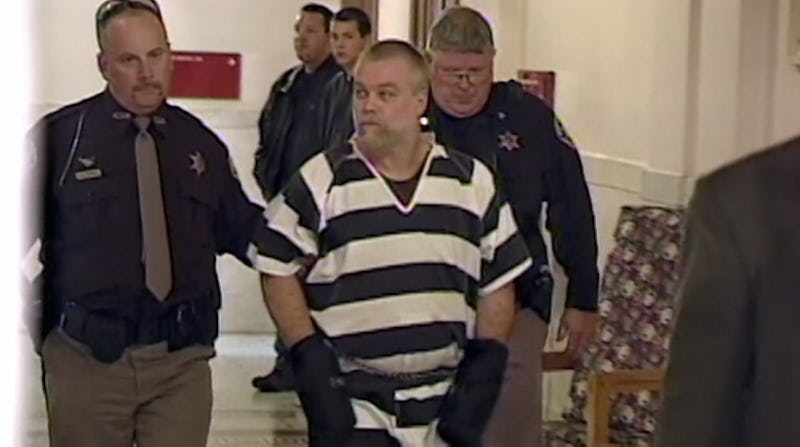 It's been less than a year since Netflix's hit docuseries Making a Murderer hit screens across the country, but the attention brought to Steven Avery's first-degree murder conviction for the death of photographer Teresa Halbach has already become the stuff of legend. The latest headlines regarding the case allege that Kathleen Zellner, Steven Avery's lawyer, is gearing up for a game-changer, though exactly what she has in store has yet to be revealed.
The Avery case once again caused a sensation on social media when fans learned of Zellner's plans to introduce new evidence in the case on Aug. 24, but Wednesday (and Thursday) came and went without any new filings at the Manitowac County courthouse in Wisconsin. The news of the upcoming motion filing came after Zellner announced that she'd allegedly uncovered a new suspect and plans on new DNA testing to help exonerate Avery a week prior.
Zellner has until Monday, Aug. 29 to file any new legal briefs to help in her bid to exonerate Avery, but the days-away deadline didn't stop Avery supporters lined up at a Manitowac courtroom on Aug. 24, hoping to catch a glimpse of Zellner and show their support.
Tracie Strunsee, an Avery supporter, told CNN that she's looking forward to the new information Zellner will present: "We're going to be finding out something soon and I just try to be optimistic about that. I have trust in her; she's an amazing attorney."
News of Zellner's mysterious new suspect comes less than two weeks after Avery's cousin Brendan Dassey, who was charged with homicide and sexual assault for Halbach's murder along with Avery, had his sentenced overturned due to what a federal judge called an unconstitutional and coerced confession from Dassey.
In his petition for release, Dassey argued that his confession was coerced using false promises from his interrogators — an allegation that caused Judge William E. Duffin to overturn the sentence. Duffin wrote in his ruling that Dassey believed he would not be punished for telling his interrogators what they claimed they already knew, leading to his conviction and imprisonment. At the time of his confession, Dassey was only 16 and did not have a lawyer present. Additionally, his IQ put him in the threshold for intellectual disability, making the case for an involuntary confession all the stronger.
Zellner, who has 17 overturned wrongful convictions on her resume, hopes to make Avery's the 18th, and between Dassey's overturned conviction and her fast-approaching deadline for new evidence in the Avery appeal, the tide may turn in Avery's favor.