Everything You Need To Know About Labor Day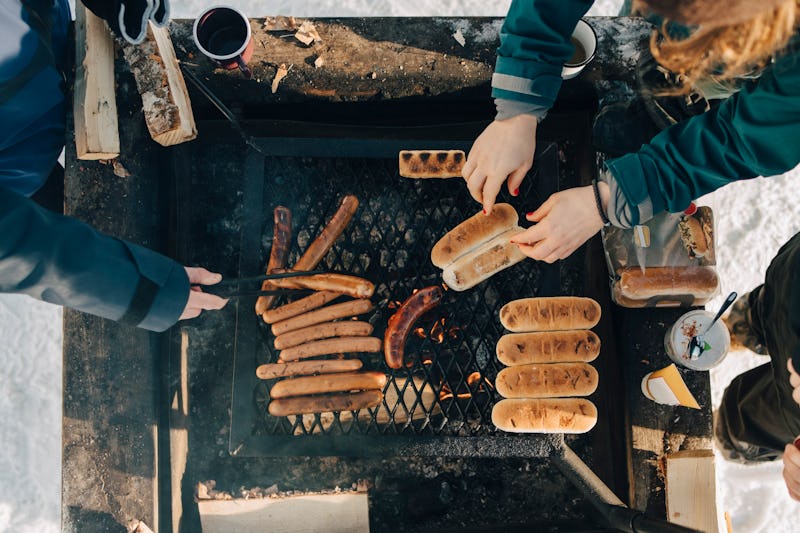 Maskot/Maskot/Getty Images
Labor Day weekend is just around the corner, so if you haven't marked it on your calendar yet, you had better get with the program. When is Labor Day 2016, specifically? It will be falling on Monday, Sept. 5 this year, so make sure you have your bag of charcoal nearby and start sending out your BBQ invitations stat. You don't want to spend your one September holiday sitting inside watching TV, do you? Summer is fleeting, so you best take advantage of its final days.
Labor Day presents a much-needed break as we all find ourselves moving out of the sunny season of summer and into the crisper days of the fall. Labor Day can feel extra necessary for those of us who have a relatively "free" summer and have to begin plugging ourselves into a more structured lifestyle come the fall. It's not easy to go from the lazy days of summer to the busy and packed days of autumn, and Labor Day makes that transition so much more manageable.
If you've ever been wondering why exactly it is we get Labor Day off from most jobs, you're surprisingly not alone. Very few Americans actually know what Labor Day is about. If you fall into that category, change things right now with these tidbits of knowledge below.
When is Labor Day?
Labor Day always falls on the first Monday of September, which means that it will be happening on Sept. 5 this year. The first ever Labor Day was celebrated in New York City on Sept. 5, 1882, meaning that America has been at it for over a century.
What are we celebrating?
Simply enough, Labor Day celebrates labor. Begun in the late 1800s by the labor movement, the holiday celebrates the achievements of all American workers. The idea behind the day is that it represents a time when all workers can come together to show their solidarity.
Who gets the day off?
In the United States, Labor Day is considered a public holiday, which means that just about everybody gets it off with the exception of various companies that stay open even on public holidays (think 24 hour news stations, police officers, emergency room employees, etc.).
Image: Maskot/Maskot/Getty Images; Giphy