IKEA's New Collection Is Basically Made for You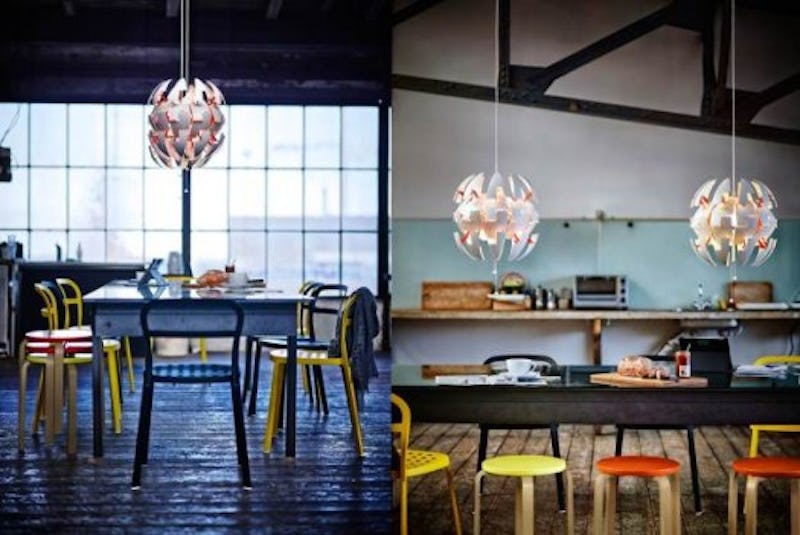 Just when IKEA couldn't get any cooler, the Swedish furniture and home wares giant is releasing a its new PS Collection for urban 20-somethings. Come April 1, the 8th IKEA PS collection will feature pieces that are ready for "a home in constant motion, always ready for new situations and furniture needs."
The IKEA PS 2014 collection is designed for how young people live these days in urban areas, making the most cramped and cluttered spaces beautifully functional. IKEA claims this is its most innovative collection yet, as caters to residents who are constantly on the go. The collection includes lighting fixtures, seating, shelves and storage units — all sporting an extremely sleek and fun look.
Though the collection does not include main pieces, such as beds or couches, all of the fully-functional furniture was designed and whipped up by a group of up-and-coming young designers hired exclusively for this collection by IKEA. Check out their awesome campaign video below, featuring people in their 20s all over the globe picking up the fun new products. Excuse me while I go make a wishlist for my future (and very much imaginary) apartment.
Images: IKEA