'Greenleaf' Will Be Back Next Year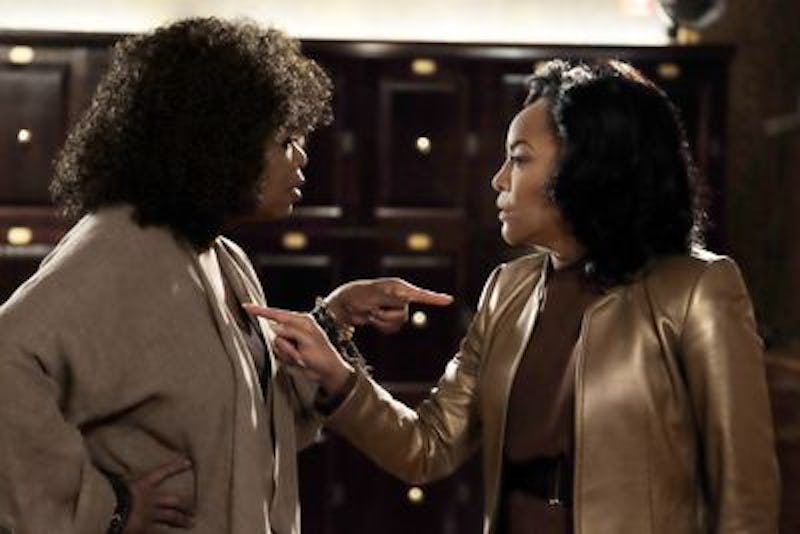 The OWN Network has been quietly providing some completely unconventional TV drama this summer. For example, the first season of Greenleaf, which is about to wrap up, dives into the world of a Southern black megachurch through the eyes of the family's estranged daughter. And, with the first season about to end, will Greenleaf return for Season 2? Fortunately, you won't have to wonder about whether or not you'll get to see more of the Greenleaf family, because according to Deadline, Greenleaf was renewed for Season 2 before the first season even began. Back in late April, the network, which is, of course, run by Oprah Winfrey, who is co-starring on Greenleaf Season 1, decided that, even sight unseen, the series was worthy of more episodes.
Since the series premiere on June 21, the news has just gotten better and better for fans of the show. The first season was just 13 episodes long, but according to a tweet from Adweek writer Jason Lynch, who was reporting from the Television Critics' Association, Season 2 will reportedly be extended to 16 episodes. It may seem like a minor difference, but now the series will have another three hours to tease out its story.
More good news — the show recently picked up a new executive producer. According to Variety, Kathleen McGhee-Anderson is joining Greenleaf . She's best known for her work on several feature films, like Soul Food and Sunset Park, and the OWN Network statement states that current EPs Craig Wright, Clement Virgo, and Winfrey, will be working alongside McGhee-Anderson — so it should only mean the show will get better; Greenleaf shouldn't lose anything by bringing her on board.
But even though everything seems set to make Greenleaf Season 2 even better than Season 1, unfortunately, there will still be a long wait ahead for fans of the show. Just because the second season seems primed for success, doesn't mean that the show's production cycle will have it premiering anytime soon. According to Variety, the show will go into production this fall, meaning it will likely premiere next summer, making almost a year between seasons.
That's not uncommon, but it does mean that there's going to be a long fallow period ahead. In the meantime, I'd check out the next big series on its way from OWN — Queen Sugar, which is the brainchild of Selma director and all around #GOALS Ava Duvernay. Another series about a black family, this time a group of sisters in Louisiana, it's practically required viewing for anyone who's a fan of OWN Network programming. It won't replace Greenleaf, but it doesn't have to, since Season 2 will eventually be on its way.
Image: Courtesy of OWN: Oprah Winfrey Network