When Does 'PLL' Season 5 Air?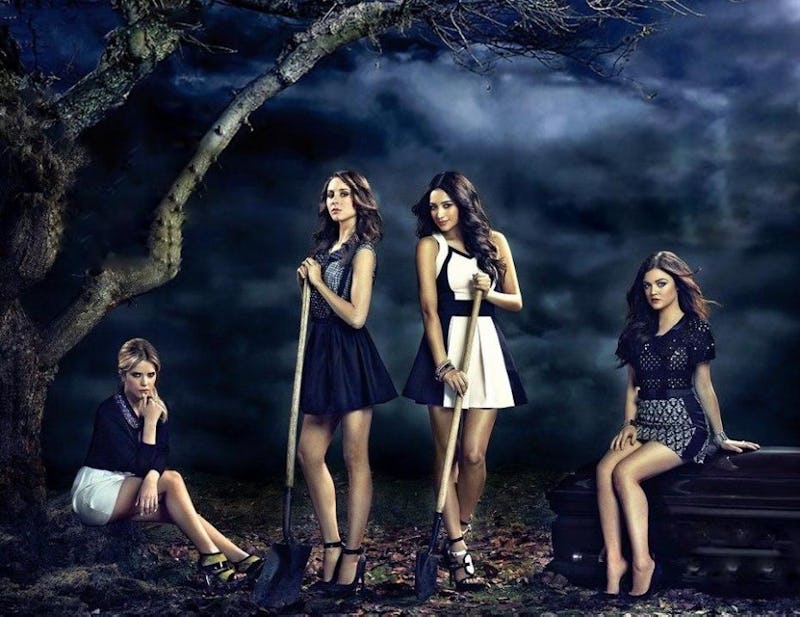 My Tuesday nights are looking a little sadder now that the Pretty Little Liars Season 4 finale is swiftly approaching. What will I do now that the search for A is coming to a close? Don't worry, fans — just because we may find out who A is this week doesn't mean that Pretty Little Liars is wrapping up. And, luckily, you don't have to wait too long to see more of Spencer, Aria, Hanna and Emily. According to reports, Season 5 of Pretty Little Liars returns on June 10, 2014. That's less than two months from the Season 4 finale of Pretty Little Liars , which airs this Tuesday, March 18.
I'm a bit of an obsessive PLL fan, so naturally I looked for spoilers to what exactly is going down in this June 10 premiere. Showrunner According to reports, the Season 5 premiere will have one of our beloved characters in danger. Paramedics and two surgeons will be involved in the episode, teases this Season 5 spoiler. That doesn't look too great for our liars, who, in the Season 4 finale promo, are seen pointing a gun at someone we think is A. Guns and these girls don't exactly mix well — could A get the upperhand on the liars? Could Ali be the one in the hospital, revealing to the world that she is very much alive?
We are crossing our fingers that we get as many answers from Ali as possible in the Season 4 finale... but not too much! We want this show to be our guilty pleasure for as long as possible.
Image: ABC Family