GlamGlow's DreamDuo Is Sold In These Online Shops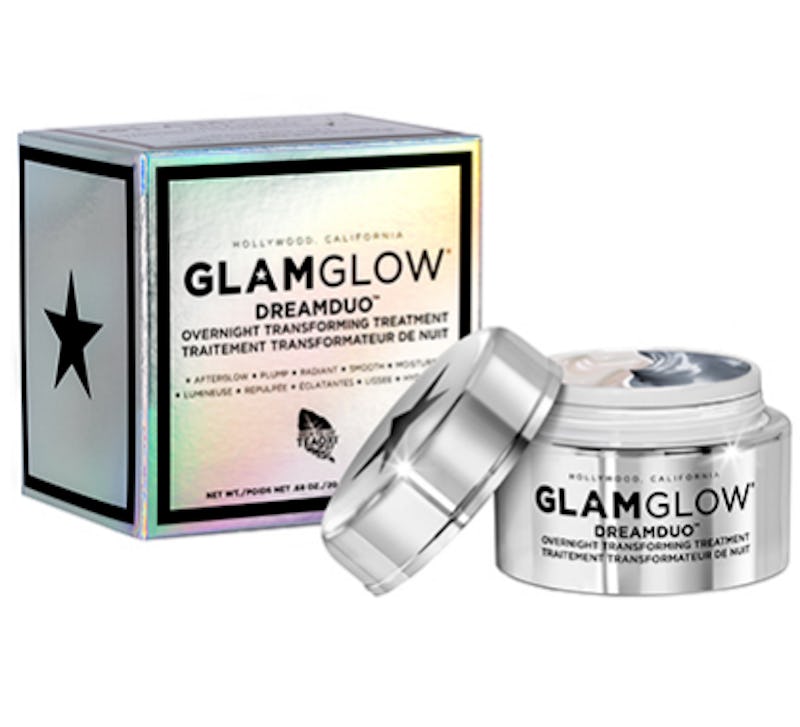 A new season means a new skincare routine, and this company has you covered. GlamGlow created a new overnight mask that uses two products to bring you double the results. I'm talking brand new skin in six to eight hours. Where can you shop GlamGlows Overnight Transforming Treatment? You have a few online options to choose from.
GlamGlow Overnight Transforming Treatment, $59, Glam Glow
To put it simply, GlamGlow's new overnight mask is a game changer. It's a double-duty mask that you put on at night, fall asleep wearing, and wake up with completely refreshed skin— no matter how much sleep you actually get. It sounds almost too good to be true. Thankfully, you can get your hands on the $59 overnight treatment right now, so you can test it out for yourself.
If you're looking to add it to your makeup bag today, you'll be happy to know that you have a few different options. You won't even have to leave the house either. According to the company's Instagram, DreamDuo is sold at the GlamGlow, Sephora, and Nordstrom websites. There's no word on if or when the product will hit stores yet, but that doesn't mean that there isn't a shipping-free option. Sephora offers free shipping on orders over $50, so they've got you covered.
As far as the product goes, it will pretty much blow your mind. There are two different creams in one tub. The first is DreamSerum, which hydrates skin using green coffee and green tea extract. There's also a DreamSeal cream that plumps skin using hyaluronic acid and mozuku green algae.
GlamGlow Overnight Transforming Treatment, $59, Glam Glow
Basically, you rub two creams on your face and wake up with glowing skin, according to the product page. Considering how fast the company's other products work, this doesn't even surprise me. I love that they're branching out from just face masks now too.
So what are you waiting for? Go get to shopping!
Images: glamglow/Instagram (1), glamglow.com (1)