Celebrate Pi Day With These 5 Classic Pie Scenes in Film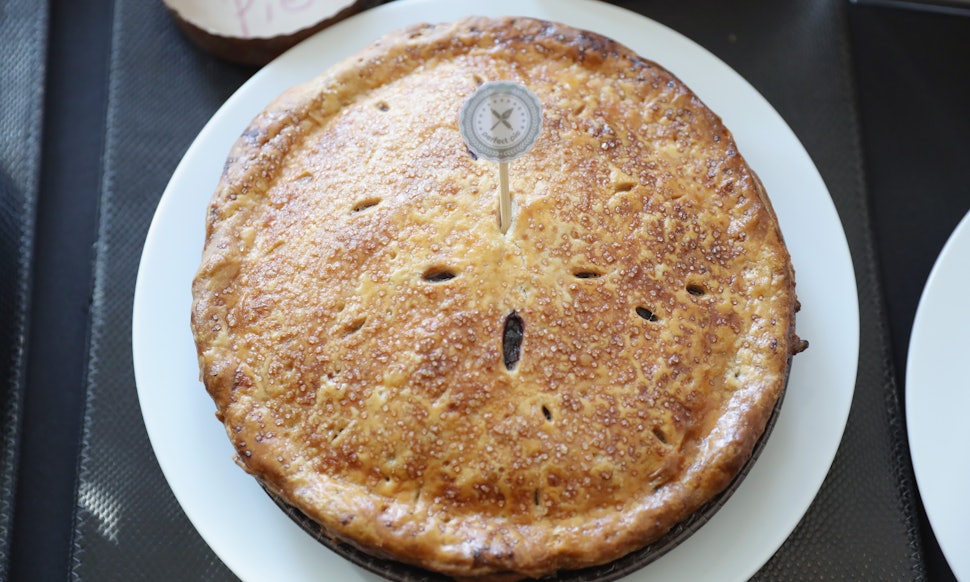 Neilson Barnard/Getty Images Entertainment/Getty Images
Happy Pi Day, one and all! March 14 is a special time each year, as teachers, math nerds and pie lovers across the country celebrate the day of Albert Einstein's birth. The date is doubly special to mathematicians because it spells out the first three digits of pi, otherwise known as 3.1415926535897932 and so on and so forth. Next year will be overwhelmingly exciting for some of Pi Days biggest fans, because the year, 2015, will also align with the day and month to spell out pi.
So, how can we celebrate this holiday? Obviously, there's pie. Pie with pi in it is always encouraged. And for lovers of entertainment and flaky pastries alike, there is a special perk to pie day: you can sit back, eat pie, and watch movies that include memorable pie scenes. From American Pie to Life of Pi to The Help, here are some moments when pie stole the show.
Image: Flickr/mrwynd
'American Pie'
In what is probably the most infamous scene in the history of pies on screen, virgin Jim Levenstein (Jason Biggs) makes love to an apple pie. Pie purists be warned: this is not a scene for the faint of heart. In fact, the adolescent awkwardness captured in this moment is as powerful as three episodes of Girls wrapped into one.
Image: Universal Pictures
'The Help'
In The Help, pie is a vehicle for social justice. After Minnie Jackson (Octavia Spencer) is fired by her racist employer Hilly Holbrook (Bryce Dallas Howard), she serves Hilly a slice of revenge with an excrement-filled chocolate pie. Do not watch if you intend to eat chocolate pie in the near future.
Image: Dreamworks
'Waitress'
Jenna (Keri Russell) bakes her way to a new life by entering a pie contest. Her creatively-named pies document her life challenges, while an unexpected pregnancy sometimes leaves her unable to stomach her own creations. Redemption is spelled P-I-E.
Image: Night and Day Pictures
'Sweeney Todd'
If The Help doesn't turn you off Pi Day for life,
Sweeney Todd will. The only thing worse than eating human excrement is eating the human who created it. Revenge-seeking barber Sweeney Todd (Johnny Depp) saves Mrs. Lovett (Helena Bonham Carter) from pie shop obscurity when he provides her with a never-ending source of fresh meat: his customers.
Image: Warner Bros.
'Stand By Me'
In this coming-of-age classic, four friends set out to discover the body of another missing boy. Along the way, Gordie (Wil Wheaton) tells a story about a kid named Lardass Hogan (Andy Lindberg) who decides to take revenge on his town for making fun of his weight. He chugs a bottle of castor oil and eats a raw egg before a pie eating contest, and sets off an epic chain reaction of vomiting. Yes, Pi Day is officially ruined.
Image: Columbia Pictures