Here's How Much The New iPhones Cost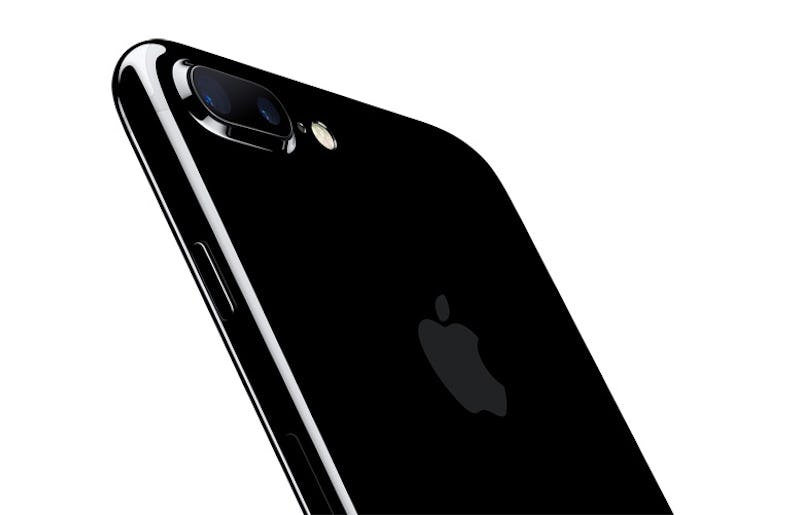 On Wednesday, all the Apple fans out there got their first chance to finally take a look at the latest version of the company's iconic smartphone. That's right, the new iPhones have been revealed. For months, eager consumers pored over reports of what changes might be coming for the latest model, and there's been no shortage of rumors or possibilities ― no headphone jack, bluetooth earbuds, maybe a second high-quality camera? And now, the specs are official. So, the big question: how much do the new iPhones cost?
Make no mistake, however much of a technophile you might be, no bit of information about a new gadget jumps off a screen to a casual consumer quite like the price point. Especially when you're talking about the latest and greatest mobile devices, which have been escalating in price over the years, as technology and design standards evolve. According to Apple's press release:
iPhone 7 and iPhone 7 Plus will be available in silver, gold, rose gold and the new black finish in 32GB, 128GB and 256GB models starting at $649 (US), and the new jet black finish will be offered exclusively on the 128GB and 256GB models from apple.com, Apple Stores, Apple Authorized Resellers and select carriers.
Through Apple's iPhone Upgrade Program, customers in the US, and for the first time in the UK and China, can get an unlocked iPhone 7 or iPhone 7 Plus, with the protection of AppleCare+, choose their carrier and have the opportunity to upgrade to a new iPhone every year. The iPhone Upgrade Program is available at apple.com and Apple Stores in the US with monthly payments starting at $32.
If you're curious what you get for that price, it's worth noting that each iPhone is also packaged along with wireless headphones, and come in two new colors (black, and a darker shade of black) And, of course, you'll be rolling around town with the hottest new mobile device on the market, right there sitting in your pocket. If you're curious when you can actually get your hands on one of these things, never fear ― the release date is also finally public. The new iPhones will be hitting the shelves on Sept. 16, so make sure you have a chunk of change stashed away.