Jaclyn Hill Is A Fan Of This Kylie Cosmetics Gloss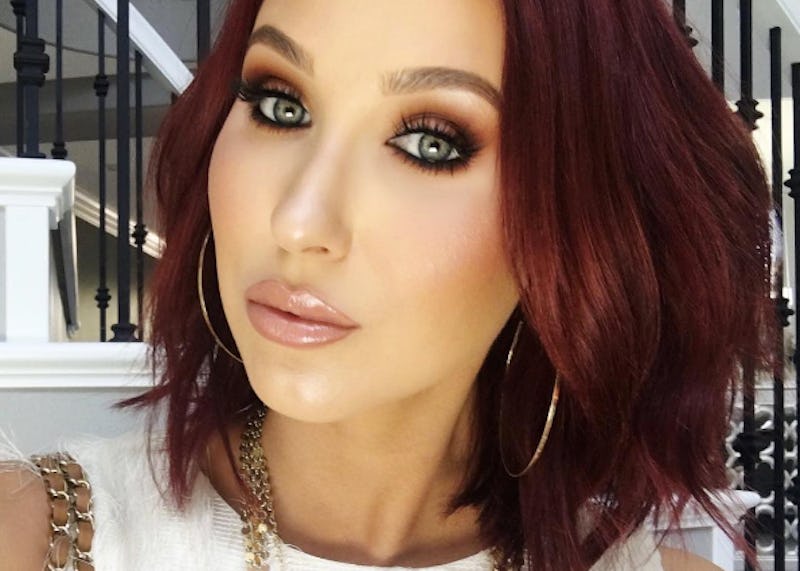 Beauty vloggers try out tons of different products every week, and when they find one that they stick with, their fans notice. Jaclyn Hill wore Kylie Cosmetics' "Literally" Gloss on Instagram and it looks absolutely gorgeous. If you're wondering exactly how she wore it, then you're in luck. She showed off her exact lip combo to her Snapchat fans, so you can recreate the look.
It's one thing when YouTubers create a stunning look in tutorials, but it's another when they rock the makeup IRL. That's exactly what Hill did. She took to her Instagram to show off some gorgeous makeup during her time in Los Angeles. After seeing how many people liked her photo of the look (134,000 at press time), she shared the exact products that she used on her Snapchat.
It was all about the lips in this post. Hill captioned the photo saying that she was wearing Kylie Cosmetics' Literally Gloss, but it turns out the lip look was a little more complicated than that. According to her Snapchat, she wore Tom Ford Blush Nude Lipstick underneath the gloss to achieve the look. The lip pairing is the perfect nude meets glossy that could easily work all year 'round.
I told you it was gorgeous! The products didn't stop there either. She told her fans which lashes she was wearing as well. If you're a true Hillster, then the product won't come as a surprise to you. According to her Snapchat she was wearing Flutter Lashes in SlayLa.
If you're looking to recreate the exact look, the three products together will cost you $78, but you're guaranteed to get a gorgeous result.
Let's hope she keeps giving us the inside scoop on all her selfie makeup, because every single look is totally on point.
Images: jaclynhill/Instagram (1), jaclynrhill/Snapchat (1)