How To Control Your Whole House From Your iPhone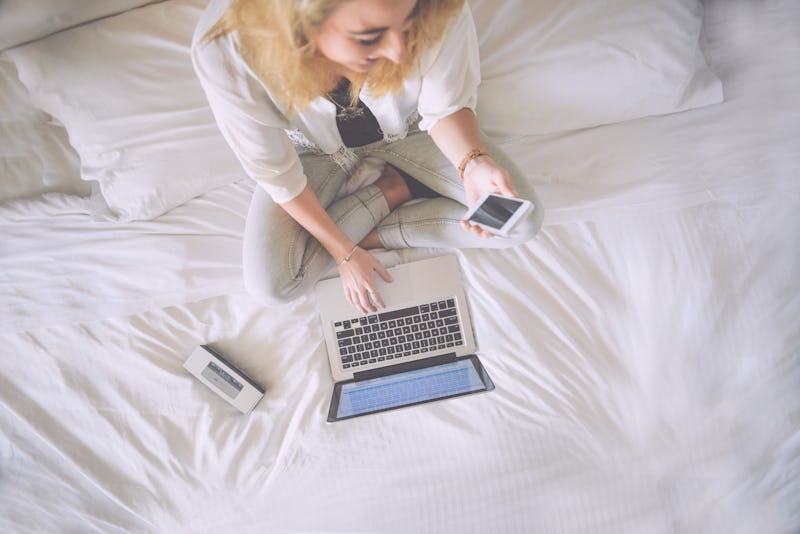 On Sept. 7, Apple announced that a new default app will be appearing on iPhone screens everywhere when the iOS 10 update is released Sept. 13. But don't worry, this won't be another free U2 album situation. The Home app for HomeKit devices is something you will actually be grateful for, and you will want to know how to use HomeKit for when it finally arrives. The Home app gives its users the ability to control all their HomeKit-enabled devices remotely from their iPhone. These smart-home devices range from lightbulbs to doorbells to tea kettles, and will simplify the household in ways we never thought possible. A range of these intelligent products have slowly been released over the past two years, and with the iOS 10 launch, there are many more hitting the market in the fall. The Home app is a prime example of what Apple does so well: take something previously reserved for the tech-savvy and make it approachable and easy to use. It's our Jetsons future come to life.
As a person who loves routine, this app was basically made for me. Every night before bed I walk around my apartment checking to make sure everything is set for the night: Is my air conditioner off? Is the fan in my bedroom on? Is the lamp in my living room off? Are the lights in my hallway dimmed to the correct setting? The Home app will eliminate the need for my usual nightly patrol and give me peace of mind (so I can feel free to snuggle up with my bad mystery book du jour).
Users will find the Home app next to "Settings" on their main screen. Tap on the widget and it will direct you to the Home page, where users can add any HomeKit-Connective devices that are already in their living space — they should come up automatically if the devices are powered and nearby. The users can give their home a unique name, add pictures of different rooms as custom wallpapers for at-a-glance ease, and share access to their devices with other people.
The app is divided into three different components: Home, Rooms, and Automation. In the Home section, users will find their favorite accessories and "scenes." If there is one device that you frequently use (like your bedside lamp) it will show up in Home for easy access, regardless of where it is located in your house. Scenes are your favorite settings for different occasions or times of day. My bedtime routine can be set as a scene, so everything in my house can be as I like it with a single touch of a button. The Rooms section displays all your smart items, and groups them by physical location, as well as the Scenes with items within the room.
The final section is "Automation" where you can create tasks for your smart home and have them executed remotely. With this function you can tell your home to turn off all the lights and lock the door automatically when you leave. With the Home app you'll never have to look for your keys again and that's pretty darn awesome.
Images: Pexels; Apple; MacRumors/YouTube