Score Too Faced's Totally Cute Palette For Free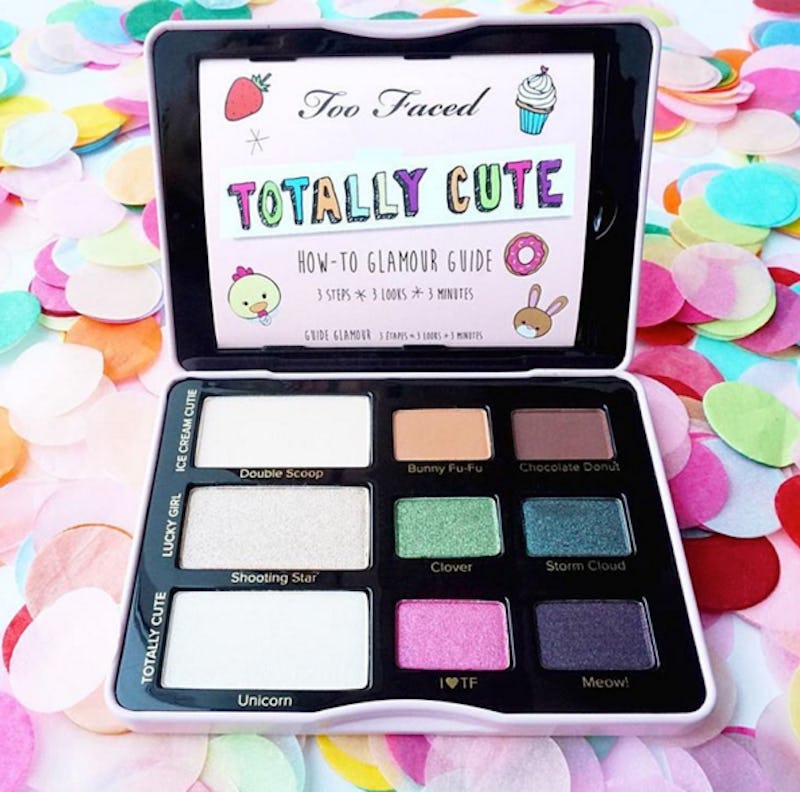 Too Faced is already the cutest brand IMO, but they just keep getting better. Because now they're giving away a palette for free, and seriously, it just doesn't get sweeter than that. Find out how to enter to win Too Faced's Totally Cute Palette because this Instagram giveaway is not to be missed!
According to the brand's Instagram account, five lucky folks will win a free Totally Cute Palette. All you have to do to enter is follow Too Faced's Instagram account, repost the photo with #totallycutepalette and #sweeps. Do this only once per person, and voila! You're entered. You can participate now through Sept. 9 at 11:59 p.m. PT. Winners will be announced on the initial post on Sept. 10.
If the idea of free makeup wasn't enough to sell you, then let me tell you a little more about the product. It holds nine eyeshadows in shimmering and matte finishes. Plus, it comes with a set of stickers so that you can personalize your palette and make the outside packaging just a gorgeous as the shadows it holds inside. So, if you're ready to have a bit of fun with your makeup (and your makeup packaging), then cross your fingers and hope that you're one of the five lucky winners!
Isn't it just darling?
There's just an overload of fun to be had with this little guy around.
Get a load of the shades it holds inside. Just too good for words!
Enter for your chance to win so you can have the best time playing with this makeup. Because you're never too old to wear bold shadows or to cover everything you own in stickers, you know?
Totally Cute Eyeshadow Palette, $36, Too Faced Cosmetics
If you don't wind up winning the palette, don't let that rain on your parade. You can purchase this for $36 on the Too Faced website so you never have to use boring makeup again!
Images: toofaced/Instagram (1); Courtesy Too Faced (1)