Robby Made A Splash On 'Finding Prince Charming'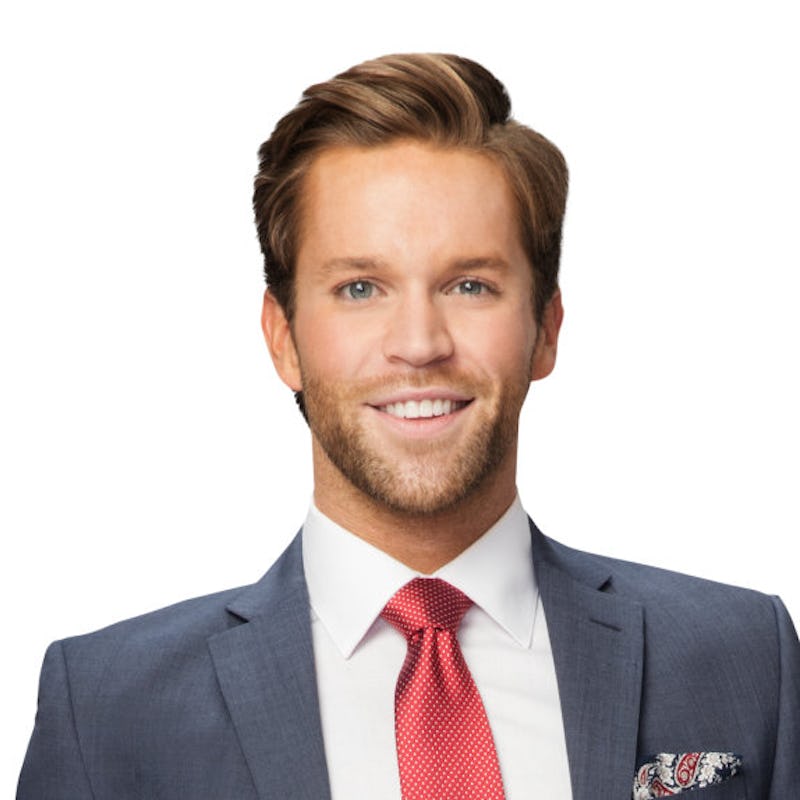 One contestant who stood out right away during the Finding Prince Charming premiere is Robby LaRiviere. Not only does he have a larger than life personality, but he also reminds me of Robby Hayes from the last season of The Bachelorette (and no, not just because they have the same name; it's the tan). But anyway, I've digressed. I just want to know who contestant Robby is, especially since he was the first contestant to find conflict on the show. Some of the men in the house viewed him as too feminine or flamboyant. They verbally attacked him over it, which was really sad to see.
According to his contestant bio on the Logo website, Robby is a 26-year-old on-air beauty expert. I'm not totally sure what a beauty expert does, but apparently he has worked with Britney Spears and Lana Del Rey which is very cool to say the least. On Robby's official website (yep, he's that legit) says that he is a "host, brand ambassador, and beauty expert." Not only that, but Robby started his own beauty design consulting salon when he was only 20 years old.
Since he works in the entertainment industry, it makes sense that Robby lives in Beverly Hills, California. If he looks familiar to you, that's because he has appeared on television before, according to his IMDB page. He was a hairstylist featured on the Bravo show Tabitha's Salon Takeover and hosts his show called Make Me Over on Awesomeness TV. He also appears regularly on Hallmark Channel's Home & Family TV.
I also noticed that Real Housewives of Beverly Hills star Kyle Richards follows him on Twitter which is also impressive to me. That's not his only Bravo connection though: Robby's client list includes Vanderpump Rules stars Stassi Schroeder, Scheana Shay, and Lisa Vanderpump's daughter Pandora Vanderpump as clients. So it was only a matter of time before he came into the spotlight on reality TV.
With Robby's background, it is clear that he is more than ready to take his own turn as a reality television star. His familiarity being around the cameras will probably make him more comfortable on the show and make it easier for him to open up and be real. He's already captured fan attention, and I'm sure he'll hold onto it throughout the season.
Images: Logo