'Teen Mom 3' Trailer Features Drugs & Drama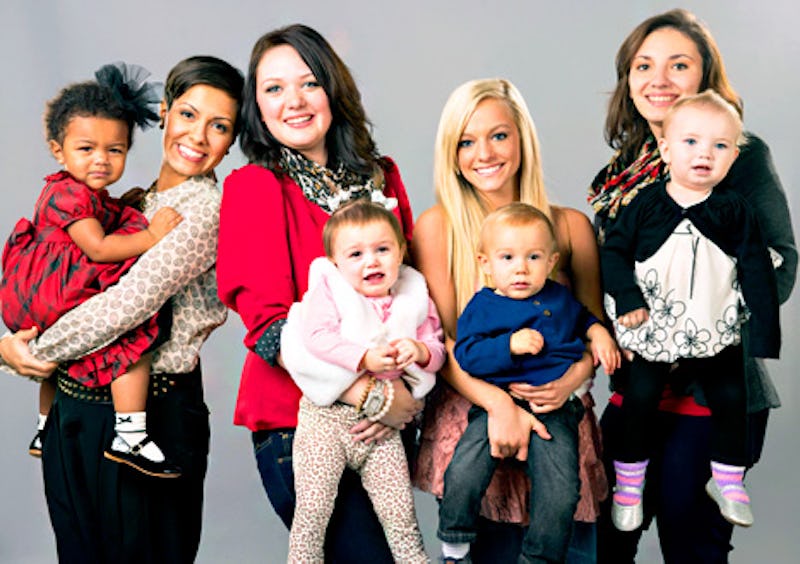 MTV's Teen Mom takes a lickin' and keeps on tickin'. The Teen Mom 2's cast members have had more than their fair of trouble -- there's Jenelle Evan's heroin problem, Farrah Abraham's foray into plastic surgery and porn, and Leah Messer Calvert's second marriage and third child before the age of 22. But, all that drama equals ratings, and MTV is hoping to cash in on Teen Mom 3, a show that follows four girls from 16 & Pregnant who were just messed up enough to exploit further on the series' big sister. Intrigued, are you? The Teen Mom 3 trailer has just been released.
Watch Katie Yeager, Alex Sekella, Mackenzie Douthit, and Briana DeJesus struggle to balance their babies, their boyfriends, their families, aaaaand cheerleading practice. Clearly, it'll be another gem of a season.
The show premieres August 26 at 10 p.m. on MTV.