10 Easy Halloween Costumes Ideas Based On Books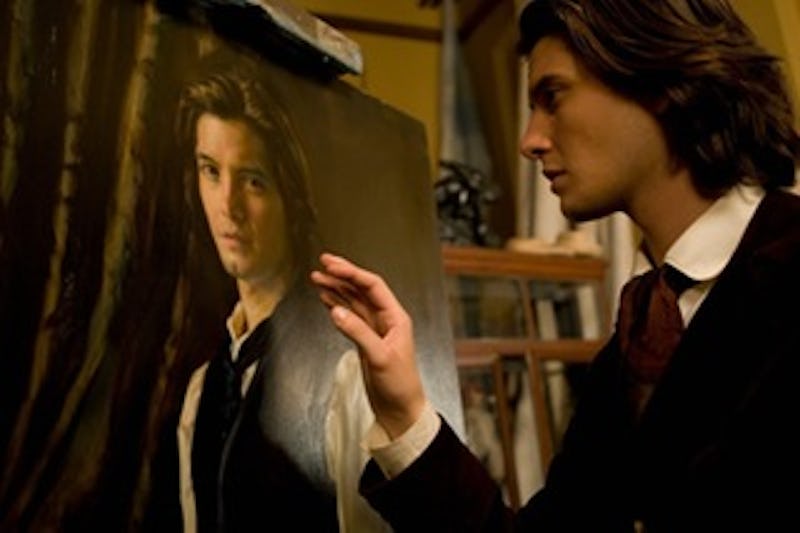 Choosing the perfect easy Halloween costume can be difficult. Either you can't think of the perfect idea, or you think of the perfect costume, only to realize that it's too elaborate and pricey to actually pull off. Never fear: I've got you covered. As a kid, I always wanted to be extremely obscure characters for Halloween (shout out to the year I dressed up as a character from Mozart's Magic Flute), so I became an expert in DIY, easy Halloween costumes.
Of course, if you love to read, you know that it's necessary to dress up as a book character. Everyone else can keep their costumes inspired by movies and TV, or their generic store-bought outfits, because book-lovers will always steal the show. And if you're a book-lover, you have to admit that you've wanted to become the characters in the pages at least once or twice. Halloween is the perfect opportunity.
Maybe it seems too daunting to create the perfect book-inspired Halloween costume. It takes too much time! You say. It will cost too much money to recreate your favorite character's look! I'm here to tell you that a book inspired costume doesn't have to be pricey or time-consuming: here are some totally easy, totally awesome literary-inspired Halloween ideas.
1. Big Brother Portrait From 1984
Costume Necessities:
Picture frame, $13, Michael's
He's always watching. Dress up as the iconic Big Brother from George Orwell's 1984 — all you need is a picture frame and a fake mustache, and your costume is ready.
Costume Necessities:
Picture frame, $13, Michael's
Monster makeup, $8, Amazon
Honestly, a picture frame might be the perfect item to own around Halloween time, because it's actually extremely versatile. You can use it to become Dorian's cursed portrait from Oscar Wilde's The Picture of Dorian Gray — the only other item you need is a makeup kit to transform yourself into a monster (here's a helpful makeup tutorial if monster makeup is a little outside your normal makeup routine).
Costume Necessities:
Red Dress, $25, Forever 21
Tiara, $14.50, Icing
Playing cards, $5, Amazon
It's easy to become the infamous queen from Lewis Caroll's Alice's Adventures in Wonderland — all you need is a red dress, a crown, and some playing cards. Pull out the hearts cards and safety pin them to your skirt, and you'll be Halloween-ready.
Costume Necessities:
White Dress, $24.90, Forever 21
Tiara, $14.50, Icing
Faux fur wrist cuffs, $10, Amazon
Turkish delight, $8, Amazon
If you have a white dress instead of a read dress, there's another literary queen you can go as: the white witch from C.S. Lewis's The Lion, the Witch, and the Wardrobe. Bring along some Turkish delight to tempt everyone over to the icy side.
5. Hamlet From Hamlet
Costume Necessities:
Lace-up bodysuit, $18, H&M
Distressed jeans, $30, Forever 21
Plastic skull prop, $2, Party City
Alas, Poor Yorick... he would have loved this costume. Well, maybe not. It's easy to become everyone's favorite tortured prince — all you need is a black outfit and a skull prop to raise in the air as you recite your soliloquies.
6. Lady Macbeth From Macbeth
Costume Necessities:
White nightgown, $40, Amazon
Fake blood, $6, Target
Candelabra, $10, Target
Shakespeare costumes are simple, recognizable, and perfect for lit lovers. To become Lady M, all you need is a nightgown, some fake blood, an old-timey candle holder, and a crazed expression as you say, "out, damned spot..."
Costume Necessities:
Ivory lace dress, $28, Forever 21
Clock necklace, $10, DoodleBead on Etsy
Set your clock for 8:40am, because that's when Miss Havisham received a letter informing her that her wedding was doomed. All you need to pull off this Great Expectations-inspired costume is a white dress and a clock-inspired necklace.
8. Captain Hook From Peter Pan
Costume Necessities:
White lace-up top, $15, Forever 21
Distressed jeans, $30, Forever 21
Black boots, $40, H&M
Plastic hook, $4, Amazon
This is one of my go-to costumes, because it's easy to pull off AND fun to do. If you can't get enough of J.M. Barrie's Peter Pan, go as the infamous Captain Hook — bonus points if you find a friend to dress as a crocodile and follow you around all night.
Costume Necessities:
Aviator hat, $20, The Warming Store
Jacket, $40, Forever 21
Suitcase, $18, Overstock
As long as you're wearing Holden's iconic hat, you'll be recognized in this outfit. Whether you love or hate Catcher in the Rye, it's a well-known work of literature, and definitely worthy of an easy Halloween costume.
Costume Necessities:
Flapper Dress, $189.99, Modcloth
Costume pearls, $7, Amazon
Flapper headdress, $34, Mysecretdress on Etsy
Men's dress shirt, $10, Target
It's usually pretty easy to find flapper outfits around Halloween, but if you add some shirts to cry into, you'll take your costume to the next level as Daisy Buchanan.
Images: Warner Bros Pictures (2), Disney-ABC (1), Lionsgate (1), The Weinstein Company (1), Columbia Pictures (1), Buena Vista Pictures (1), Walt Disney Studios (1), Atlantic Releasing (1), Momentum Pictures (1)