BH Cosmetics's Fall Beauty 101 Sale Is Affordable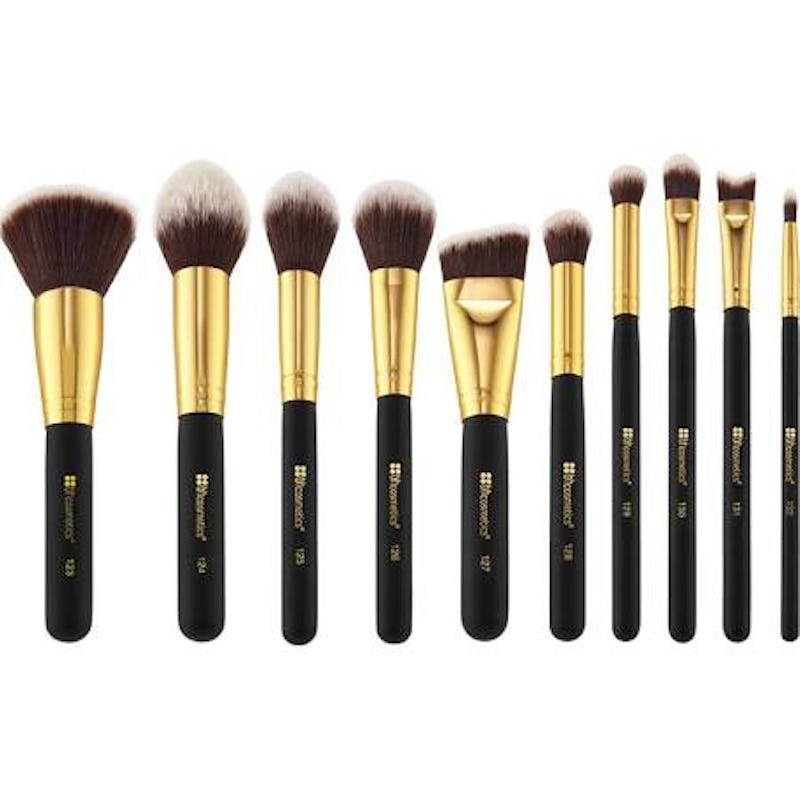 The fall makeup launches are great, but the season's sales are even better. BH Cosmetics' Fall 101 Beauty Sale is proof of that. The company is slashing prices on some of their bestselling products, so you won't want to miss the limited time shopping opportunity. What exactly is in the BH Cosmetics' Fall Beauty 101 Sale? There's everything from brow pomades to brush sets and more. You won't believe your makeup-loving eyes.
While some companies are focused on getting their holiday products out, this one is doing things a little differently. BH Cosmetics is taking all of their bestselling products and practically giving them away. I'm talking 28-shade eyeshadow palettes for $7 and brush sets for under $10. This is not a drill, people! Get those wallets ready, because some of these products are up to 70 percent off.
Like all good things, the sale must eventually come to an end. Unfortunately, you only have until Sept. 16 at 11:59pm ET to grab all your favorite goodies. That's not too much longer, so you should probably get over to the site while you still can. The sale makes for the perfect opportunity to stock your own makeup bag to get some holiday shopping done a little bit early.
It's doesn't get much better than this. There's no telling how fast these products will sell out, since they're all at an amazing price. Here's a few of their best deals of all, so you can shop accordingly.
1. Neutral Eyes Palette
28 color Neutral Eyeshadow Palette, $8 (originally $19), bhcosmetics.com
This palette has every neutral eye color that you could possibly need.
2. Eye Essentials Set
Eye Essentials 7-Piece Brush Set, $8 (originally $18), bhcosmetics.com
If you're looking for a new brush set to go along with your new palette, this is the one for you.
3. Wild & Radiant Palette
Wild & Radiant Baked Bronzer Palette, $7 (originally $24), bhcosmetics.com
You really can't beat four bronzers for less than $10.
4. Setting Spray
Studio Pro Makeup Setting Spray, $8 (originally $14), bhcosmetics.com
This is basically drugstore prices, people!
5. Creme Luxe Lipsticks
Creme Luxe Lipstick, $4.50 each (originally $8), bhcosmetics.com
Not only are four different lip formulas on sale, they're also buy two get one free.
6. 14-Piece Brush Set
14 Piece Brush Set With Cosmetics Case, $16 (originally $29), bhcosmetics.com
This sale comes out to just over $1 a product, which is pretty incredible.
7. Duo Cheek Color
Floral Blush Duo Cheek Color, $4.50 each (originally $10), bhcosmetics.com
These pretty pink blushes are absolutely adorable.
The rest of the sale items are just as great. I'd head over there to shop them right now before they're gone.
Images: bhcosmetics (7)