15 Quotes About Reading Every Book-Lover Will Love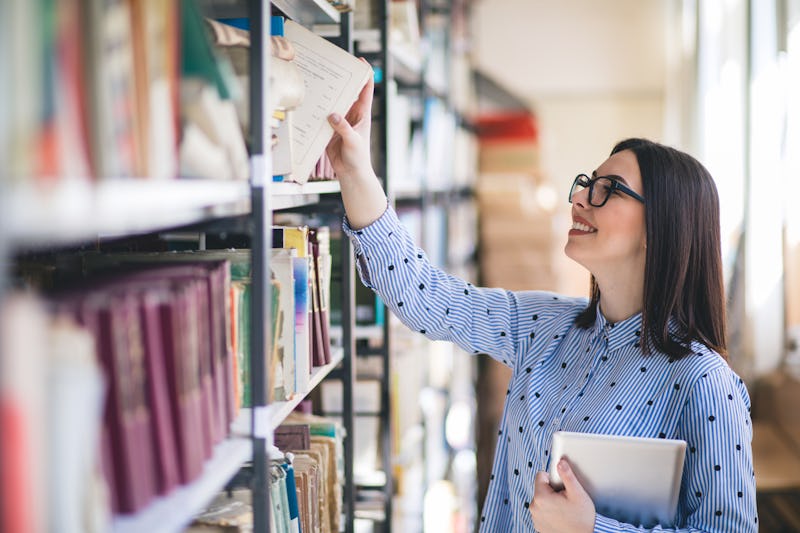 DusanManic/E+/Getty Images
Being a book-lover is an amazing thing for so many reasons, and these quotes about reading describe those reasons beautifully. I mean, seriously, we get transported to new worlds on the daily, just by looking at words on pages. What could be cooler than that? Plus, have you ever had one of those moments when you encounter another book nerd and your eyes just spark with the mutual appreciation? By being a reader, they understand your unending yearning for a new book, the rush that comes when you can't put a book down, the absolute necessity of staying up late to finish a great book, the thrill when your favorite author has a new release. Book-lovers get it, they really do. Not to mention, having a passionate conversation with someone about a book is one of the greatest joys in life.
Books excite me more than anything, and if you're reading this, I bet you're the same way. And you know who really love to read? Writers. I mean, duh, they've built their entire career on making new, fantastic books for us to fall in love with. So, here are some stellar quotes from some of our favorite authors that express all your favorite feels about reading.
1. "Until I feared I would lose it, I never loved to read. One does not love breathing."
— Harper Lee, To Kill a Mockingbird
2. "A good bookshop is just a genteel Black Hole that knows how to read."
— Terry Pratchett, Guards! Guards!
3. "Sometimes, you read a book and it fills you with this weird evangelical zeal, and you become convinced that the shattered world will never be put back together unless and until all living humans read the book. "
— John Green, The Fault in Our Stars
4. "Think before you speak. Read before you think."
— Fran Lebowitz
5. "Reading one book is like eating one potato chip."
— Diane Duane, So You Want to Be a Wizard
6. "A mind needs books as a sword needs a whetstone, if it is to keep its edge."
— George R.R. Martin, A Game of Thrones
7. "You think your pain and your heartbreak are unprecedented in the history of the world, but then you read."
— James Baldwin
8. "A half-read book is a half-finished love affair."
— David Mitchell, Cloud Atlas
9. "Fairy tales are more than true: not because they tell us that dragons exist, but because they tell us that dragons can be beaten."
— Neil Gaiman, Coraline
10. "Never trust anyone who has not brought a book with them."
— Lemony Snicket, Horseradish
11. "The world was hers for the reading."
— Betty Smith, A Tree Grows in Brooklyn
12. "If you don't like to read, you haven't found the right book."
— J.K. Rowling
13. "What kind of life can you have in a house without books?"
— Sherman Alexie, Flight
14. "Let's be reasonable and add an eighth day to the week that is devoted exclusively to reading."
— Lena Dunham
15. "Sometimes I sensed that the books I read in rapid succession had set up some sort of murmur among themselves, transforming my head into an orchestra pit where different musical instruments sounded out, and I would realize that I could endure this life because of these musicales going on in my head."
— Orphan Pamuk, The New Life
Images: DusanManic/E+/Getty Images; Giphy (8)