NARS' New Velvet Lip Glide Is Everything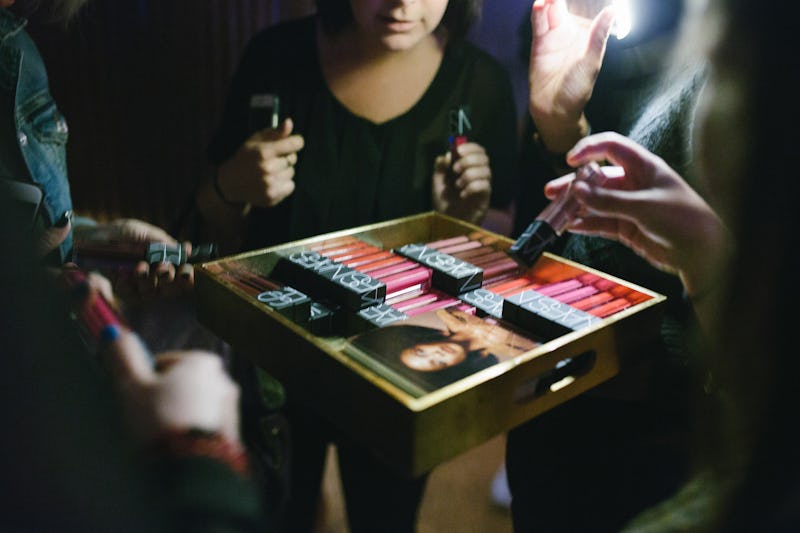 Leave it to NARS and Paper Magazine to rock the beauty world during New York Fashion Week, eh? The brand officially launched their newest lip product at the Paper Magazine Beautiful People party — and let's just say it definitely fits in with the party's theme. Dubbed the Velvet Lip Glide, NARS' latest and greatest just joined their roster of next-level lippies — it first hit shelves online and in store on September 15th, and it'll be available at Sephora starting on October 1st.
According to a press release from the brand, the new liquid lipstick strikes the "perfect balance between softness and strength, coverage and comfort," while also niftily combining "the fluidity and effortlessness of a gloss with the coverage and comfort of a lipstick." The new Velvet Lip Glides also incorporates NARS Oil Infusion for an extra shot of hydration — which is a must with any liquid lipstick with a velvet finish.
NARS Velvet Lip Glide, $26, Sephora
Awesomely formulated lip products are only part of NARS' cult appeal — but it's definitely a major factor. Everything from their standard creme lipsticks to their Satin Lip Pencils has enjoyed a fair deal of popularity over the years, so it'll be interesting to see how their latest formula stacks up.
In addition to the exciting formula, the new line also comes with a covet-worthy shade selection; with every color from a rich mahogany brown (AREA), to a high-impact nude (STRIPPED), to a tantalizingly bright poppy red (MINESHAFT).
What do you think? Will you be picking up the new shades ASAP? This is just the latest in NARS' extensive roll-out of new products this fall — the Velvet Lip Glides join other new products, like the Sculpting Multiple Duos, and their ethereal new Hardwired Eyeshadows — so it might be tough to prioritize your new purchases!
Images: Paper Magazine (2); NARS Cosmetics