Here's The One Cleansing Oil You Need To Try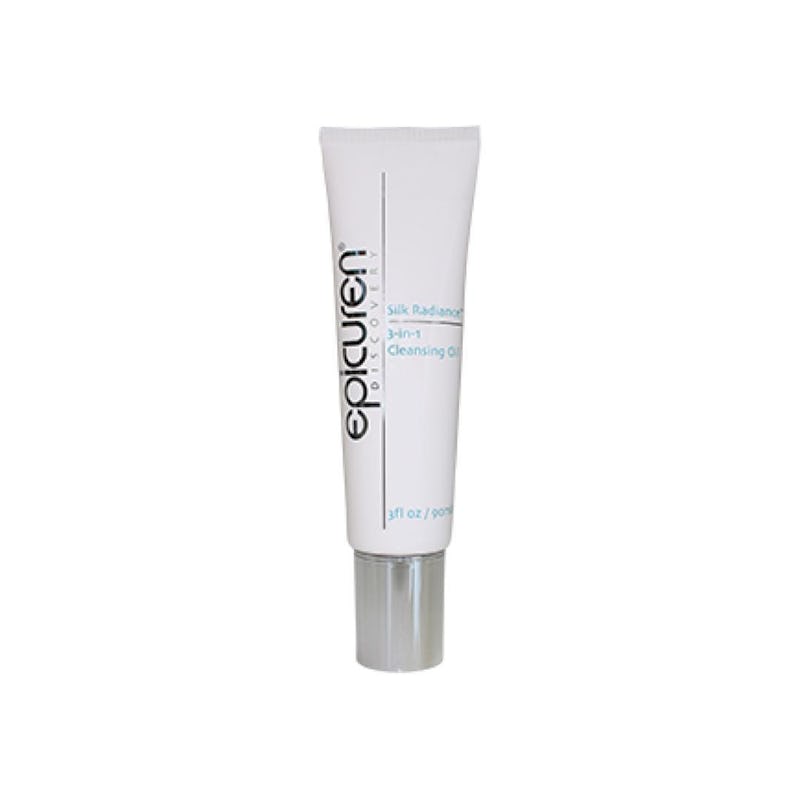 When we talk about the fall, we tend to focus on the good things: drinking pumpkin spice lattes, flirting with cute boys at football games, wearing vests. Because we're so wrapped up in enjoying the most basic season of the year, we sometimes forget about the havoc the season change can wreak on our skin. As temperatures drop, our skin tends to become drier and more dehydrated, so it's more important than ever that we take the necessary precautions to keep it healthy and glowing. Enter Epicuren's Silk Radiance 3-in-1 Cleansing Oil.
The unique new product, which launched on Monday, is perfect for the times of the year when poor skin doesn't quite know how to adjust on its own. It's truly unlike anything you've ever seen before: It's a three step process all in one bottle. As you apply it to your skin, it transitions from a gel to an aromatic oil to a milky cleanser. Each step hydrates your skin in a different way all while restoring harmony and moisture. Pretty cool, huh?
Cleansing oil is an alternative to regular cleanser, and in general it helps to moisturize dehydrated skin by treating it with oil. The cleansing oil mixes with the natural oils produced by your skin and those left behind by makeup or dirt from the environment, and when you wash it all off the "good" cleansing oil takes the gross, bad oils with it.
Silk Radiance 3-in-1 Cleansing Oil, $78, Epicuren
The formula in Epicuren's Silk Radiance 3-in-1 Cleansing Oil blends antioxidant oils rich in lipids that help awaken your skin's natural suppleness (as in, fight dryness and wrinkles). It promotes a healthy barrier between your skin and the environment, and works to eliminate impurities that may be hiding under the surface.
Basically, you'll be glowing in one, two, three.
Images: Courtesy Of Epicuren