Where To Buy The ABH Ultimate Glow Kit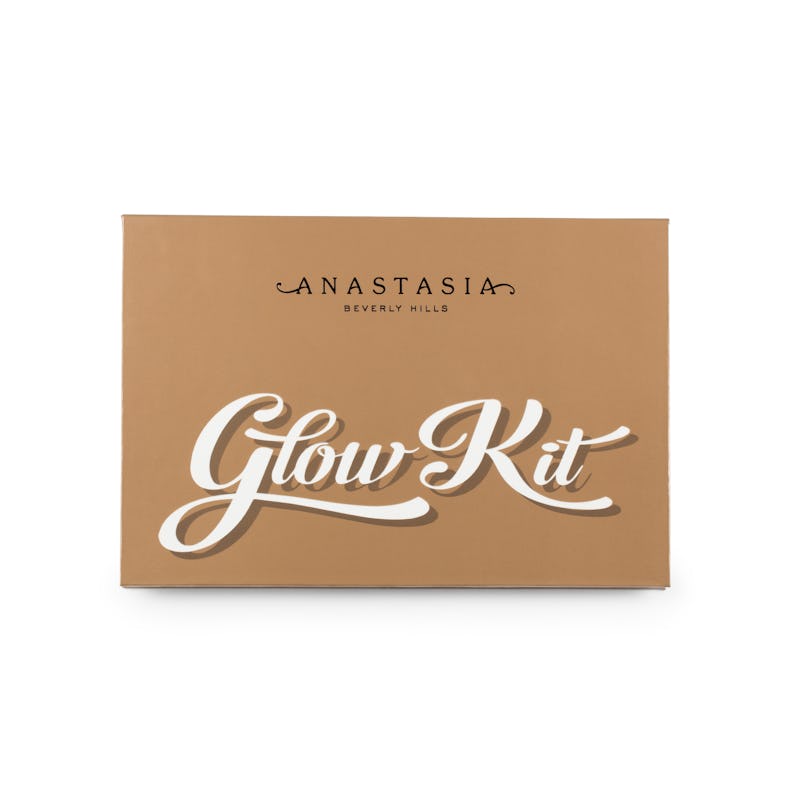 Anastasia Beverly Hills is on a major roll as of late. First, the brand basically broke the internet with its ever-popular Modern Renaissance eyeshadow palette, then it sent beauty junkies into a frenzy with its extensive range of foundation sticks, and now, the cosmetics label is coming out with a brand new product. If you have been following the brand on social media, you may now be wondering where to buy the new Anastasia Beverly Hills Ultimate Glow Kit. I've got you covered with all the details.
The Ultimate Glow Kit encompasses six highlighters in a variety of shades including: Hot Sand, a warm bronze, Amber Gold, a rose gold, Sunray, a light copper, Golden Dawn, an amber with a gold reflect, White Sand, a pale beige with a touch of gold, and Snow, an icy white with a platinum reflect. All of the shades are super metallic, allowing you to achieve an intense, high sheen that glistens when it hits the light.
We already know that the highlighter palette is coming out sometime in October, and that it will cost $45. So, where can you shop the gorgeous kit? According to the brand's Instagram, the kit will be available for purchase both online and in-store.
Some of the stores that will carry the kit include Sephora, Ulta, and Macy's.
Ultimate Glow Kit, $45, anastasiabeverlyhills.com
I need this kit in my life immediately.
As you can see, the shades range from dark to super light, and can be mixed and matched to your liking.
Can't wait to play with these shades in person!
Images: Anastasia Beverly Hills (2)