28 Major YA Authors Team Up For Adoption Anthology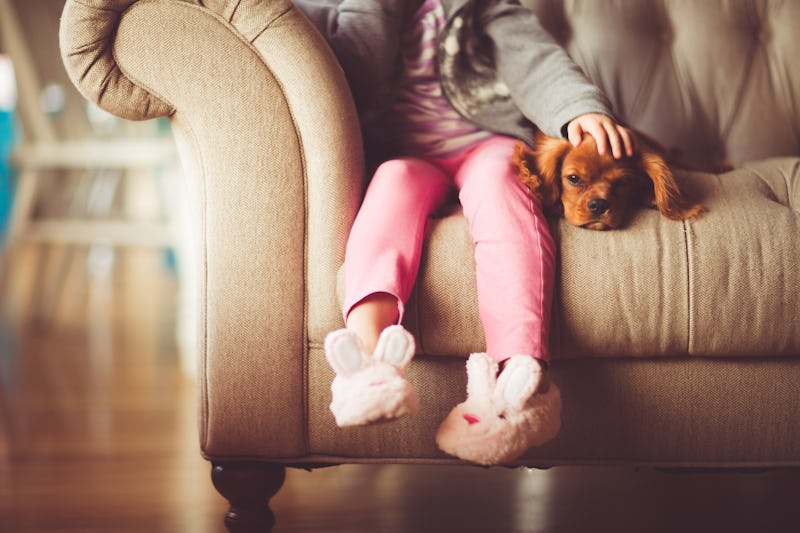 It's 2016, so we definitely know that the picture of a family is hardly ever one mom, one dad, two and a half children, and a white picket fence. However, the many beautiful types of families we see all around us, we don't necessarily see in the pages of books. Author and literary agent Eric Smith hopes to change that, and he has a A-list team of young adult authors joining his cause for a new project: Welcome Home, an incredible upcoming new YA anthology that will focus on adoption. As Smith tells Bustle, the collection is going to span a wide array of themes and settings:
"From children looking for their birth parents to teenage parents trying to find out what happened to their adopted out babies," he says. "Foster kids looking for a home. Perfectly happy families with complicated questions. Adoptions stories that take you to fantasy realms, far off futures, and contemporary settings."
We have needed this for so long, and Smith has personal reasons driving his desire to deliver it.
"Welcome Home is absolutely a dream project for me," Smith tells Bustle. "Growing up, books were simply my favorite thing in the world. But as an adoptee, I seldom saw myself in any of the stories that I read. This project is my way of hopefully changing that for teens everywhere."
Even more awesome is the top-notch list of YA author names Smith has inspired to help him. Bustle can exclusively reveal this list, in alphabetical order, and you guys, it is epic.
Adi Alsaid
Karen Akins
Caela Carter
Dave Connis
Erica M. Chapman
Libby Cudmore
Helene Dunbar
Julie Eshbaugh
Lauren Gibaldi
Shannon Gibney
Jenny Kaczorowski
Julie Leung
Sangu Mandanna
Matthew Quinn Martin
Mindy McGinnis
Lauren Morrill
Tameka Mullins
Sammy Nickalls
Shannon Parker
C.J. Redwine
Randy Ribay
William Ritter
Stephanie Scott
Nathasha Sinel
Eric Smith
Courtney C. Stevens
Nic Stone
Kate Watson
Tristina Wright
Whew! You'll see two New York Times bestsellers, C.J. Redwine and William Ritter, famous for his Jackaby series, plus the amazing Mindy McGinnis, fresh off her The Female of the Species , sure to be a best-of 2016 for many. Plus, Adi Alsaid, Lauren Morill, Courtney C. Stevens, and so many others are huge fan favorites and absolutely killer YA writers. Sammy Nickalls, meanwhile, brings a fresh perspective as a journalist and mental health advocate.
For his part, Smith's debut humor book, The Geek's Guide to Dating , came out in 2013, and his first YA novel, Inked was published last year with Bloomsbury Spark. The sequel, Branded , comes out in October.
Bottom line: Welcome Home is shaping up to be one seriously must-read YA anthology.
You can get your hands on a copy from Jolly Fish Press in Fall 2017.
Image: Andrew Branch/Unsplash; Ashley Poston