9 LA Fashion Week Looks That Are Just So LA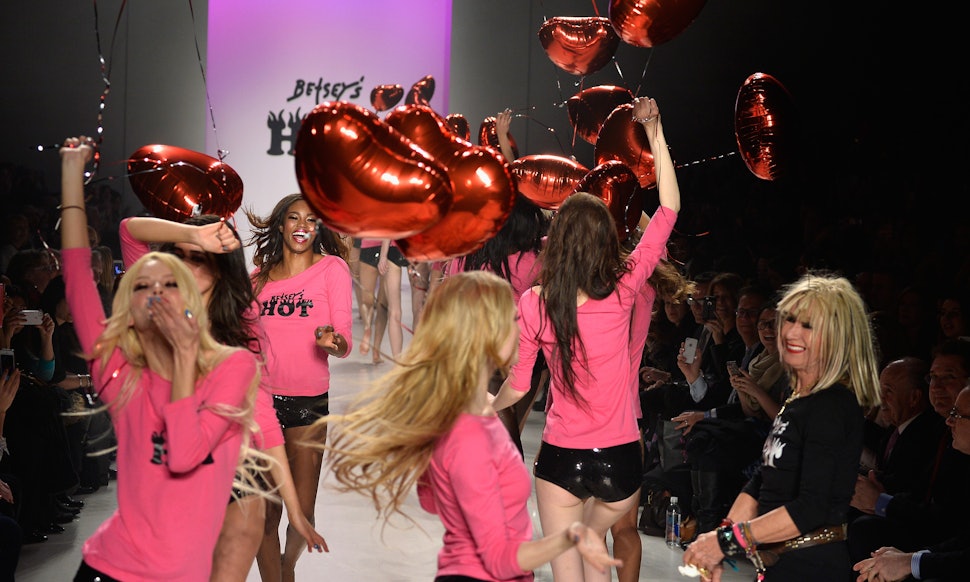 Frazer Harrison/Getty Images Entertainment/Getty Images
Over brunch in LA, my friend — a fashionista who happens to live in LA — put down her fork emphatically. "LA Fashion Week is terrible," she said. "I know-w-w," I responded. But perhaps we were being too harsh. It's no Paris, that's for sure, but it has it's own overblown charm — if you can manage to figure out what's going on.
The problem is that there's no such thing as LA Fashion Week, really; it's an all-over-the-map affair without centralized registration. The "official" LA fashion week event is called Style Fashion Week, with shows running March 9-13, but multiple other fashion shows (under umbrella events like "LA Market Week" or "LA Fashion Council Presentations") were happening up until today. And serious fashion publications like Women's Wear Daily don't even bother to cover the shows.
But that's so LA. You either love it or you hate it, and you don't really care what people in New York are doing, do you? Personally, while I'd rather gape at looks in Paris, LA fashion week's sunny, tacky outfits will always charm me. Here are 9 moments that just couldn't have happened anywhere else.
Betsey Johnson
Everyone was ready to be discovered at a moment's notice.
Furne Oné
Underwear was optional, naturally.
Image: @tconnink/Instagram
Nancy Vuu
The shadowy presence of stage moms was felt everywhere.
Image: @jenniehairlover/Instagram
Emily Daccarett
The music teams were just as stylish as the models.
Image: @nistades/Instagram
R. Michele
Just a casual weekend outfit: white t-shirt and…pants.
Image: @123hornet/Instagram
Quynh Paris
Sure, the models were ready for their close-ups, but they'd prefer a full-body shot.
Image: @123hornet/Instagram
Vanwolff
There was "menswear," too.
Image: @stylefwla/Instagram
Skinny Bikini
In LA, this is a swimwear coverup. And that is poolside hair.
Image: @stylefwla/Instagram
Betsey Johnson (again)
Betsey Johnson did a cartweel-turned-split so everyone would have something to do with their iPhone.