14 New Additions To Netflix In October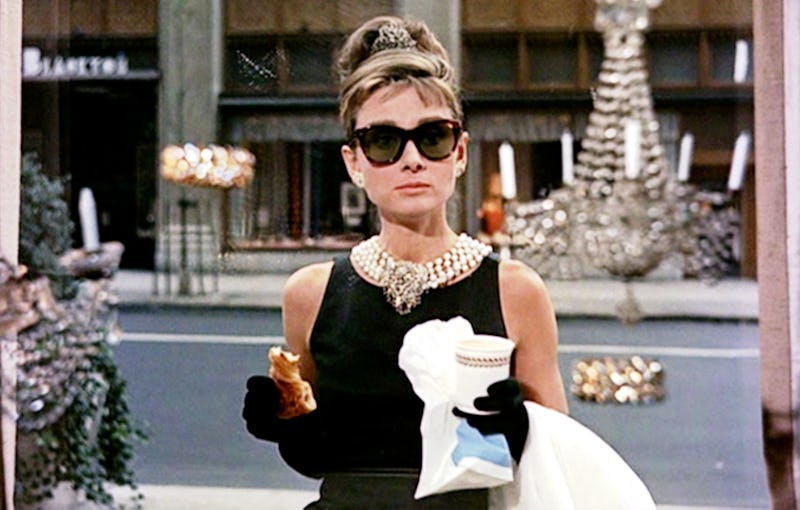 October is the perfect month for curling up in front of the TV (or computer), whether for a Harry Potter marathon, a scary movie with your friends, or just to watch Netflix on a chilly day. Luckily, there's a lot of great new content coming to Netflix in October: There are new seasons of your favorite TV shows, classic old movies you may not have watched in years, and both popular and indie recent releases. Evident in the October lineup is Netflix's plan to eventually feature 50 percent original content; many of the site's upcoming offerings are original shows, movies, documentaries, and reboots.
Of course, the end of September also means that we'll have to say goodbye to some of Netflix's offerings. If you want to watch any of the Back to the Future movies or Season 38 of Saturday Night Live on Netflix, you should get on that fast. Other titles that will no longer be available on or shortly after October 1 are Honey, Erin Brockovich, My Girl, The Interview, and The Truman Show.
Luckily, there's plenty to anticipate on Netflix this October. Here are 14 of the streaming service's most exciting new offerings, along with the day of the month they'll be released.
Ferris Bueller's Day Off (10/1)
The '80s classic is coming to Netflix, so kids will have something great to watch while skipping school.
Black Mirror: Season 3, Part 1 (10/21)
The first Netflix-exclusive season of the sci-fi anthology series is the perfect creepy October watch.
Titanic (10/1)
I'm always surprised by how many people haven't seen this classic film. Now, you won't have an excuse.
Haters Back Off!, Season 1 (10/14)
The Netflix series for the YouTube character Miranda Sings is sure to generate some buzz.
Breakfast at Tiffany's (10/1)
While the image of Audrey Hepburn in her LBD is great, the movie is even better.
Mascots (10/13)
The original Netflix comedy about competitive mascots has a super impressive cast and looks absolutely ridiculous.
American Horror Story: Hotel (10/4)
The latest season of the horror show is another appropriate October watch.
The 13th (10/7)
Ava DuVernay's Netflix documentary about a loophole in the 13th amendment mass incarceration in the US is an incredibly relevant must-watch.
How to Lose a Guy in 10 Days (10/1)
The classic romantic comedy starring Kate Hudson and Matthew McConaughey is the perfect pick-me-up for a gloomy day.
Big Eyes (10/25)
The Amy Adams-starring biopic is coming to Netflix on the October 25.
Jesus Camp (10/26)
Like Supersize Me! and Black Fish, Jesus Camp is one of those documentaries that everyone is still marveling over.
Kung Fu Panda 3 (10/26)
The well-reviewed animated film is the perfect movie to actually enjoy watching with your niece.
Being George Clooney (10/14)
This fascinating documentary explores the industry for dubbing Hollywood films for foreign markets.
A Cinderella Story (10/1)
This is the perfect teen movie — Hillary Duff! Chad Michael Murray! — that is sure to bring back memories.
You can see the full list of October releases here.
Image: Paramount Pictures