'SNL' Star Mikey Day Is Proof That Hard Work Pays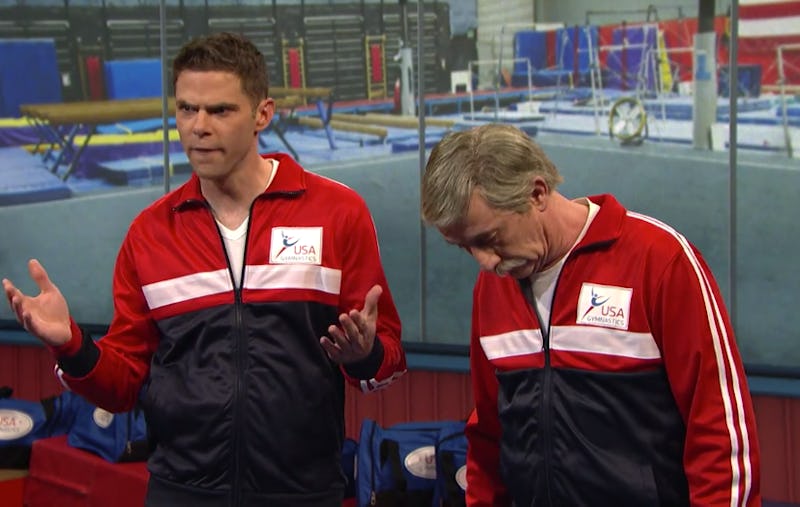 I took a Groundlings class in the summer of 2013. My teacher was sketch and improv vet Mikey Day, now the newest Saturday Night Live cast member. At the time he didn't have SNL actor on his resume yet, but I was still eager to learn what I could. I had taken improv classes all over the place from Second City in Chicago to UCBLA. Groundlings is one of the most renowned sketch establishments and is both a school and a theater. It boasts famous alumni such as Kristen Wiig and Melissa McCarthy. When I took his class, Day was already an accomplished comedy performer. He had been on Nick Cannon's Wild N' Out and written for a variety of TV shows. Shortly after the class ended, Day was hired to be a writer on Saturday Night Live and he has since been promoted to featured cast member on SNL — a job he certainly deserves, in my opinion.
SNL has a tradition of hiring cast members from their pool of writers. Most recently, Leslie Jones made the transition from writer to cast member. Day has been writing for SNL for a few years now. According to Vulture, some of his sketches include "Close Encounter" (with Ryan Gosling) and "Farewell Mr. Bunting." Mashable reported that he also helped pen the "Undercover Kylo Ren" sketch. After writing some of the stand out sketches of the season while being an experienced performer, it is not shocking to me that Day made the transition to cast member.
When he was my teacher, he had already been a Groundlings main stage company performer. Recently, he was featured in a variety of sketches on Maya & Marty. While he is new to performing on SNL, he has been doing sketch on stage and TV for a long time. And, in addition to being on television, Day's comedy has been on the Internet for many years. Day can be seen in popular YouTube videos from 2006-'07 including David Blaine Street Magic and this old character video:
I think one of the most exciting things about Day joining SNL is that he is an example of hard work paying off. Day has spent the last decade building up an extensive comedy resume. There's a reason people in the comedy community, like myself, were excited about the casting news. He has earned his place by writing, creating, and performing endlessly and excellently — and he has earned his place on the ultimate sketch comedy stage.
Image: NBC