Florence & The Machine Adds To 'Miss Peregrine's'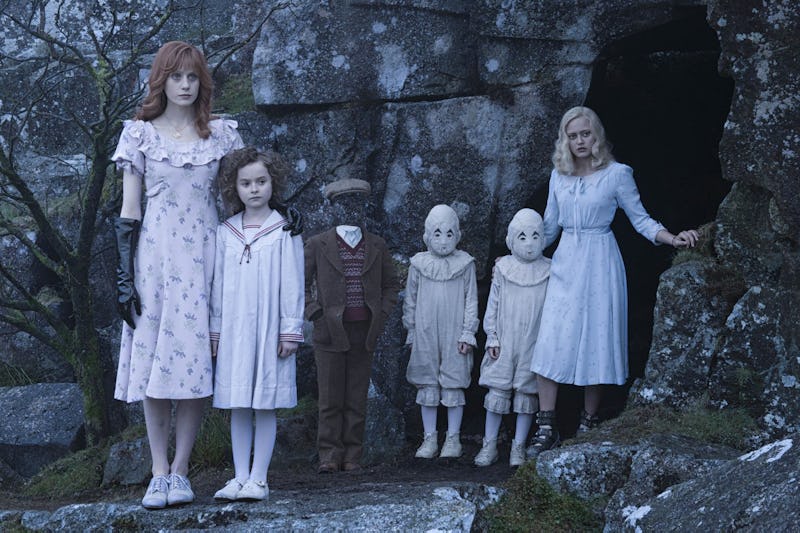 If you're a fan of all things whimsical and weird, you're gonna want to check out Miss Peregrine's Home for Peculiar Children. I mean, it's Tim Burton. It's Eva Green. It's children with super cool powers doing super cool things. What's not to love? The good stuff keeps coming even after the credits roll, thanks to the incredible end credits song sung by Florence Welch. Who better to lend a unique, whimsical, fabulous tune to the film than the woman who leads Florence + The Machine? The Miss Peregrine's Home for Peculiar Children end-credits song is called "Wish That You Were Here," and it will certainly blow you away.
According to Consequence of Sound, Welch and Burton collaborated on the song together, which, thinking about it, seems like such a no-brainer. Welsh herself told Consequence of Sound that she and the director are a good fit because their works are "so beautiful and whimsical, but with an element of darkness to [them]." "Wish That You Were Here" certainly lives up to that. Of the song, Welsh said in a press release,
"[it's] about the idea that love is a journey and a risk. Having been on tour, I've lived in a sort of magical time bubble, where the days almost blend together. It's amazing, but it comes at a cost — a cost of leaving the people you love behind for a year or two. You kind of feel like if you could sing a song into the wind, maybe the wind could take it to them in a way that you can't with a text or a call. You just want to send your love in a different way, in a way to somehow reach the unreachable."
If you're unfamiliar with Miss Peregrine's, there's a character named Olive who can control air and well, the idea that Welsh tied singing a song into the wind in with a movie who has a character that is quite literally lighter than air is pretty cool. Honestly, I can't say enough good things about this song. It's haunting and beautiful, with lyrics like: "And now I'm reaching out with every note I sing / And I hope it gets to you on some pacific wind / Wraps itself around you and whispers in your ear / Tells you that I miss you and I wish that you were here". You know what? You just have to listen to it for yourself.
See what I mean? Haunting. Whimsical. Beautiful. Everything I'd hope a Florence + The Machine / Tim Burton collab would bring. Honestly, it was inevitable that the duo would end up collaborating at some point and frankly, I'm just happy we no longer have to wait for it. Now all we need is for Burton to direct one of Welsh's music videos, and I'll be set for life.
Images: 20th Century Fox