Meet the Hotties of the NYC Half Marathon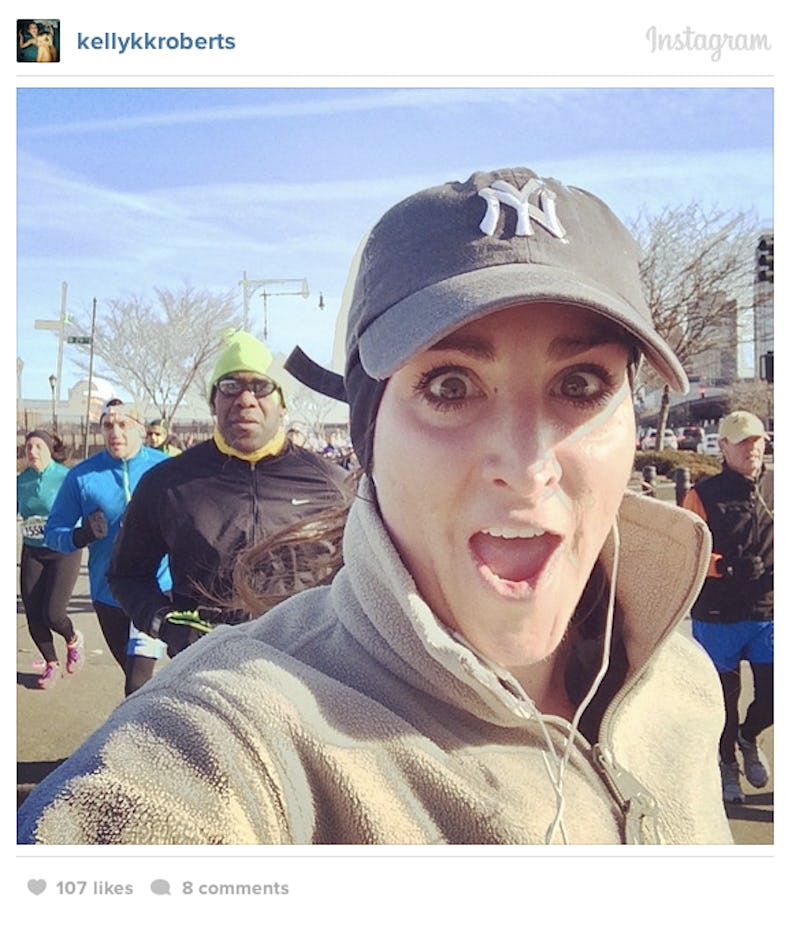 For Brooklyn resident Kelly Roberts, 24, running the New York City half-marathon just wasn't enough. To stay entertained during the 13.1 mile-race, Roberts decided to take a selfie with a hot guy for every mile of the half-marathon. She posted the results on Instagram with the appropriate tag #hottguysofthenychalf.
Roberts said she had the idea after seeing a hot guy right before the start of the race. "I didn't really train for this race because of the crazy winter we had, so live Instagraming was kind of a way to take my mind off the race," she told the Daily News in an email. "And finding cuties/making myself laugh is the best distraction from the cold and exhaustion."
The results are pretty hilarious, including the older fellow with the short shorts at mile 8 and the headband-wearing guy at mile 4 who seems to be onto Roberts' game. Except for him though, every dude seems pretty unsuspecting of Roberts' ploy. I guess that's probably all changing now that they're seeing themselves, in all their panting, sweaty glory, go viral.
Check out Roberts' pics below (my particular favorite is her finish line selfie, tongue out and surrounded by not one, not two, but three hotties):
Mile 1
Mile 2
Mile 3
Mile 4
Mile 5
Mile 6
Mile 7
Mile 8
Mile 9
Mile 10
Mile 11
Mile 12
The finish line
Excuse me while I go take up long distance running. Damn.
Images: kellykkroberts/Instagram