Here's How Smile Compares To Koko K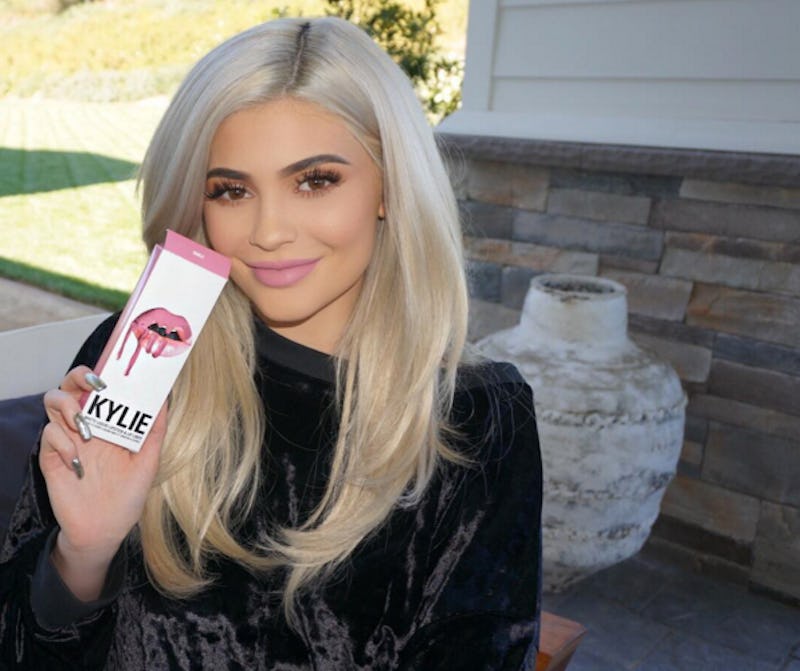 It's always nice to see a color swatched before you commit to a purchase. So, now that Kylie Jenner announced yet another new shade, she of course took to Snapchat to show it off. She definitely knows a thing or two about how selling lipsticks online is done! How are the Smile and Koko K Lip Kits different? Just in case you were wondering, Jenner compared them side by side.
Koko K and Smile are each great in their own right. The latest pink shade is definitely brighter than the Koko K Lip Kit, though. If what you really appreciated about Koko K was how muted it was, Smile may not be for you. On the other hand, if you die for pink lippies, no matter the hue, then you're going to love Smile, too. It's bright and fun and got the perfect amount of cuteness thanks to its pale pink coloring. Not to mention, all proceeds go to an incredible cause, so that's all the more reason to buy.
So, if you weren't convinced to make a purchase, you'll definitely need to see it swatched before making a final decision. That way, you can see how it stacks up to another fan favorite shade. I think you'll find they're far from the same, but both will have you feeling pretty in pink!
Here, you can see how the Smile lippie looks on.
The fact that the proceeds go to charity make this lippie all the more pretty, if you ask me.
Now, you can see how these two lippies compare.
Koko's on the left and Smile is on the right. As you can see, Koko K is much more subtle than Smile.
Jenner was set on giving the Smile lippie a fun, youthful feel, and I'd definitely say she's done that.
Both lippies have a matte finish. But, Smile will really make your pout pop!
It'd be hard not to love such a bright lipstick, especially when it's for as great a cause as Smile Train.
Get ready to shop this lippie at 2 p.m. ET/11 a.m. PT on Oct. 3.
Image: kyliecosmetics/Instagram (1)