4chan Shuttering Is A Win For Feminism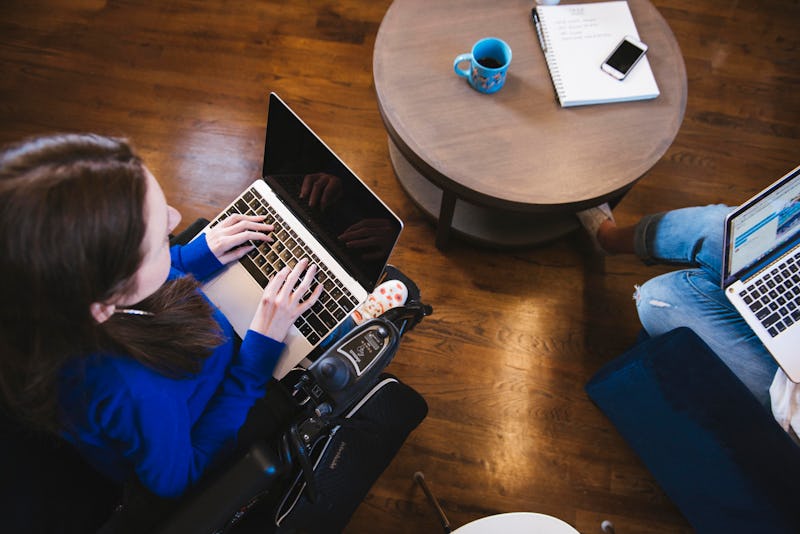 The internet's most infamous hive of scum and villainy is at death's door, according to 4chan owner Hiroyuki Nishimura. In fact, the infamous community board could be gone or have its features severely cut back by as soon as the end of the month. In a dire post titled "Winter is Coming," Nishimura laid out the financial struggles of the notorious site. "We had tried to keep 4chan as is. But I failed. I am sincerely sorry." Nishimura then admitted that trying to offset the hosting costs with ads had not been successful. As a result, 4chan had recently eliminated many ads on the site, unable to even afford the servers.
For those lucky enough not to know, let me explain: 4chan is one of the most notoriously sexist and racist sites on the internet, and a frequent staging ground for the harassment of women on social media sites like Twitter. 4chan boasted that it had 20 million users to Inc. Magazine in 2015. There are only a handful of rules on 4chan: You cannot post child pornography, for example, and you can't discuss Gamergate. Almost everything else is unmoderated, including posting non-consensual sexual imagery, threatening to kill people, and even hacking private citizens' data and releasing it.
In one horrific example, a 4chan user murdered a woman in Port Orchard, Washington and uploaded pictures of her body to the site. In another, a user attempted to commit suicide live, setting himself on fire and streaming the video while fellow users encouraged him.
With such a culture, 4chan has understandably had difficultly finding companies willing to advertise with them. Now, financial straits are so serious that the site could shut down by the end of the month. "[4chan] can't afford infrastructure costs, network fees, server costs, CDN and other costs," wrote Nishimura.
In the blog post, Nishimura then laid out 4chan's three dire choices for survival:
4chan could halve its traffic cost by limiting the size of uploadable images, using slower servers to limit traffic, thus making the experience slower, or closing some popular boards — those dedicated to pornography, for example.
4chan could greatly expand their use of ads, which generally come from non-reputable sources and could include malware.
More users could support the site using "4chan Pass," a paid feature which makes uploading images faster, but which has not been successful at offsetting costs thus far.
This isn't 4chan's first time facing dire financial straits. Citing burnout, founder Chris Poole sold the site less than a year ago to Nishimura. In quitting, Poole noted that despite all his work on the site, it had rarely done better than break even.
4chan's financial struggles are similar to that of Reddit, another popular site which has difficulty finding advertisers due to a notoriously problematic user base. The costs of running these kinds of sites go beyond servers and bandwidth; there is also legal liability in letting users post whatever they wish and leaving it unmoderated.
In an interview with me, Boston attorney Mark Cotton compared the situation to Craigslist: "People post everything from goods, services ,and everything else in between. Craigslist has the disclaimers but they are largely hands off — at least until law enforcement comes knocking." Cotton also says that complying with law enforcement requests for user data can be expensive. "The problem when something happens is you have to determine if someone is actually damaged," says Cotton. "You also have to determine what liability, if any, a service provider could have."
On Twitter, infamous pharmaceutical CEO Martin Shkreli teased 4chan users by offering to join the board of the site. Although some have interpreted this as expressing an actual intent to purchase the struggling community, others see it a showboating by the highly controversial figure. Shkreli, a strong supporter of Donald Trump, is best-known for increasing the cost of lifesaving AIDS medication by 5,400 percent.He is also currently facing federal charges for securities fraud.
Because 4chan is facing closure so soon after being sold, it seems likely that finding another buyer could be an uphill battle. However, this crisis could be a blessing in disguise for users.
In one of 4chan's most infamous posts, an anonymous poster urged users to leave the site. "[4chan] has nothing to offer anybody. This is an addiction which reduces your productivity, attention span, and free time. You are becoming more bitter, narrow minded, haughty and old," they said. "An insightful post is one in ten thousand, and no matter how hard you filter this place, you are still searching for diamonds in a garbage dump."
"I'm not telling you to be yourself," the post concluded. "I'm not telling you to go outside. I'm not even telling you to make friends. Just leave 4chan. Do anything else."
Speaking out against online harassment is one way to make your voice heard this election season. You can and should also register to vote below.