A 'Mean Girls' Musical Is Coming Soon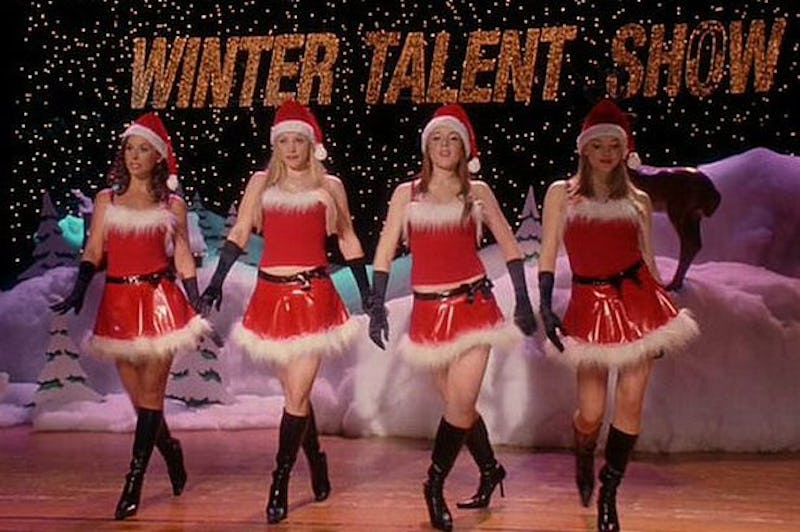 It's Oct. 3, and this year's Mean Girls day is extra special, because it was just announced that a Mean Girls musical is coming soon. The official Mean Girls Twitter page and Facebook account revealed the news on Monday, stating that the show will debut in Washington D.C. in the fall of 2017. Very few other details about the upcoming production have been disclosed as of yet.
Rumors of a Mean Girls musical have been swirling for a while now. Back in March, the 2004 film's writer Tina Fey revealed on Watch What Happens Live that the musical was in the works. According to Fey, it is a collaboration between Fey and her husband Jeff Richmond, who just so happens to be a composer. She also hinted that, musically, the production would be more Broadway than Top 40.
The 2004 film remains hugely popular as a pop culture reference and has withstood the test of time, so it's honestly surprising that no one has made a spinoff or something similar before. While there have been rumors of revivals starring Jennifer Anniston and Daniel Franzese, this musical is the most official Mean Girls return news we've had so far. If it indeed has been written by Fey and Richmond (who's the composer on her shows Unbreakable Kimmy Schmidt and 30 Rock), it's in very good hands.
For those of you who don't watch Mean Girls twice a year and spend most of the rest of your time quoting it, Oct. 3 is an especially auspicious day to announce Mean Girls news. Because Cady Heron offers the date Oct. 3 to her crush Aaron Samuels in the film when he asks her for it, Oct. 3 has become known as Mean Girls day, celebrated with rewatches, extensive quoting, and the wearing of pink. Lindsay Lohan, the movie's star, even got in on Monday's celebration, posting a celebratory Instagram along with the caption "#nationalmeangirlsday #mynailbedssuck."
There are still a lot of gaps in what we know about the upcoming musical, including what theater it will premiere at. I'm also interested in finding out why they chose D.C., rather than New York City, the more traditional launching ground for musicals and home to Tina Fey. Who will be in the cast, how much Fey will be involved, and whether the musical will go on tour are other mysteries I can't wait to have solved. Unfortunately, I can't predict the future, unlike Karen Smith.
Images: Paramount Pictures, Giphy