Kat Von D Beauty's Shade + Light Vault Is Coming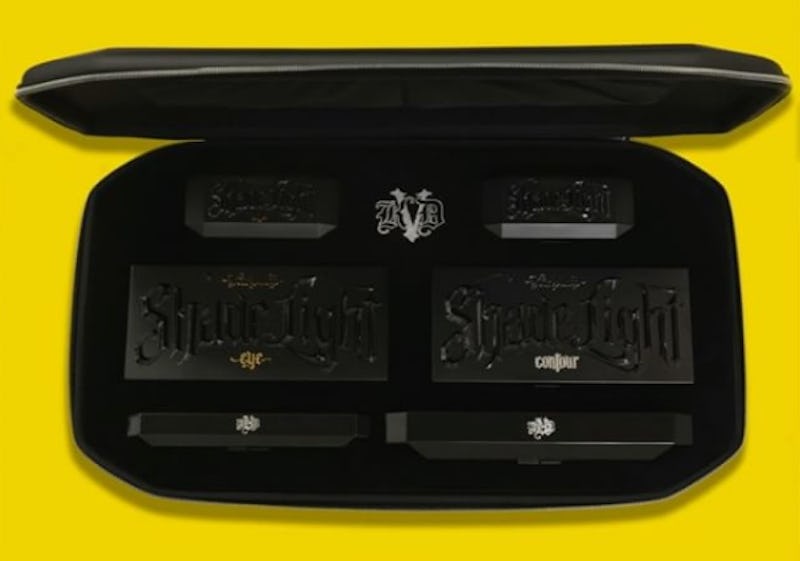 The day beauty lovers have been waiting for is finally here. Kat Von D Beauty posted a video of their new Shade + Light Vault on Instagram, and it's every bit as great as you thought it would be. The six piece collection has almost everything you need for a full-face look. When will the Shade + Light Vault be available, you ask? Get those holiday wish lists ready, because you don't have too much longer to wait.
If you've been waiting for a sign to buy the entire Shade + Light collection, then this is it. Kat Von D Beauty teased this vault months ago, and it was definitely worth the wait. Just in time for the holidays, you'll get six of their bestselling beauty products in one trendy zip-up case. There's a Shade + Light Eye and Face Palette, two of the shadow quads, and two face and eye brushes as well. So basically everything you've been eyeing up over the past few months.
When can you get this beauty in your hands? The vault will be available on Oct. 24, exclusively at Sephora.com. There's another date to remember too. If you're too excited to wait for it to come to the site, you can shop it a day early on the app.
The Shade + Light Vault is $200. If you bought all the items separately, it would cost you $212. That is a slight savings if you were planning to stock up on the entire collection.
The only downside is that if you already have one or more products in the vault. Then again, you could always wrap them up and give them as a gift, seeing as the season of giving is on its way.
The company next makes too many of these vaults, so you'll want to act fast, if you're looking to snag one!
Images: KatVonDBeauty/Instagram