Check Out 31 Bits' Bali-Inspired Holiday Line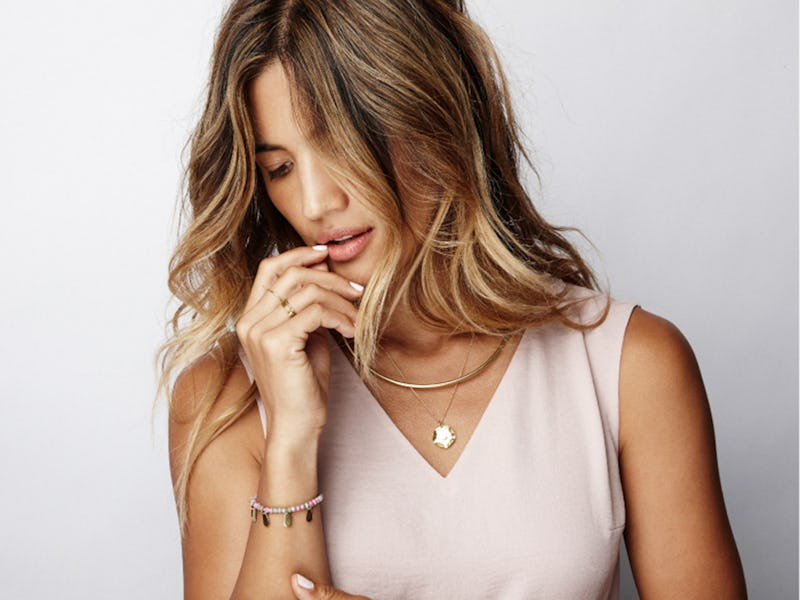 You don't need to wait for December — you can already shop so many adorable 2016 holiday collections, but allow me to put one on your radar that your gift recipient will not only love, but you'll also feel great supporting: the 31 Bits Holiday Collection.
In case you didn't know, 31 Bits is a jewelry brand that uses fashion to do good around the world — selling adorable items and using the proceeds to fund humanitarian efforts in Uganda and now, Bali. "We pay fair and sustainable wages to our artisans, but that's just the beginning," the brand says on their site. "We believe in providing safe and joyful working conditions, a family-like atmosphere, and an environment where every artisan feels known. We believe quality work is a result of artisans who are being cared for as individuals. We provide our artisans with access to counseling, health care, and education. We provide ways to improve their local communities and support their families."
Think of it this way: Every time you make a purchase, you're helping another person. Pretty cool, right? And it's easy to load up your cart with high quality, on trend products. The 2016 Holiday Collection features 24 items of jewelry ranging from bracelets and cuffs to rings and fringe chokers. The collection is crafted in Bali and proceeds provide improved working conditions, fair wages, and a better community for local artisans.
The results? A crazy cool line you'll love to wear.
How gorgeous, right?!
Thirty One Bits Everly Fringe, $92, 31bits.com
How incredible is this fringe and metal necklace? Not only are these pieces pretty to look at, they will also last you forever — they're handmade from brass.
Thirty One Bits Wild Poppy Ring, $34, 31bits.com
Gold is back, didn't you know? While this ring is simple enough to wear every day, the 18k gold-plated texture gives it an edge.
Thirty One Bits Echo Cuff, $46, 31bits.com
How adorable is this? Wear alone or stack with other bracelets for added texture to your look.
You can shop the entire holiday collection now on 31bits.com.
Image: Trever Hoehne; 31 Bits