Vans X 'Toy Story' Is Serving Up '90s Nostalgia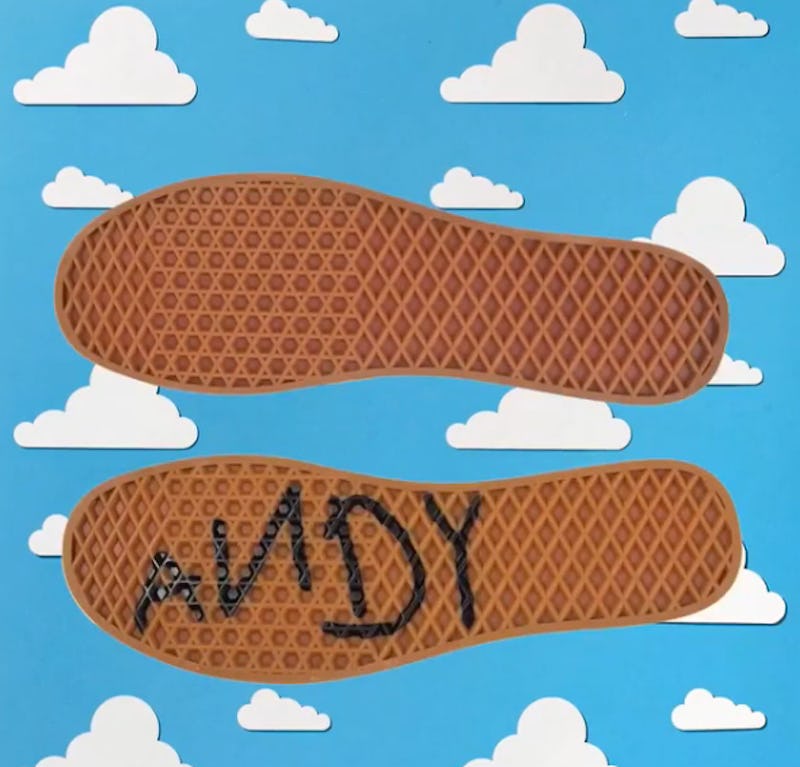 When you combine '90s style and comfortable footwear, you've got a winning combination. So, that's exactly why you need to find out what's in the Vans X Toy Story collection before it hit shelves on Oct. 7. Because when it comes to trendy footwear, this line has everything you're looking for.
The collab's bringing together Vans' classic styles and Toy Story characters you know and love. You'll find Buzz Lightyear and Woody-inspired footwear, shirts, hats and more in this range. The pieces come in kids' and adult sizes because you're never too young or too old to absolutely love this movie.
What makes this collection so special is all of the details. For instance, you can find "Andy" written on the soles of the kicks. Based on photos from Twitter, some pairs even have glow in the dark features. Ooooh! Clearly, Vans and Disney-Pixar have dreamt up the coolest collaboration. According to Huffington Post, the collection ranges from $10-$85, so not only are these pieces super wearable, they're also mega affordable. You'll be able to grab these items online and in stores at Vans retailers. There's not much longer to wait for that Oct. 7 launch date, so get your wallets ready. Because you know you're ready to own your very own piece of '90s nostalgia, and I can't say I blame you!
Classic kicks like these could never get old.
It's the details that really matter here.
The fun prints and patterns make these pieces even cooler.
And in case you're looking to amp up the "must-have" factor even more, you'll be happy to know that select items glow in the dark! Stop it!
The fact that these also come in adult sizes just made my day!
High-tops, classic slip-ons, there's a little bit of everything here, making it the best thing to happen, well, since the '90s.
Image: vans/Instagram (1)