The Vans x 'Toy Story' Line Is A Disney Dream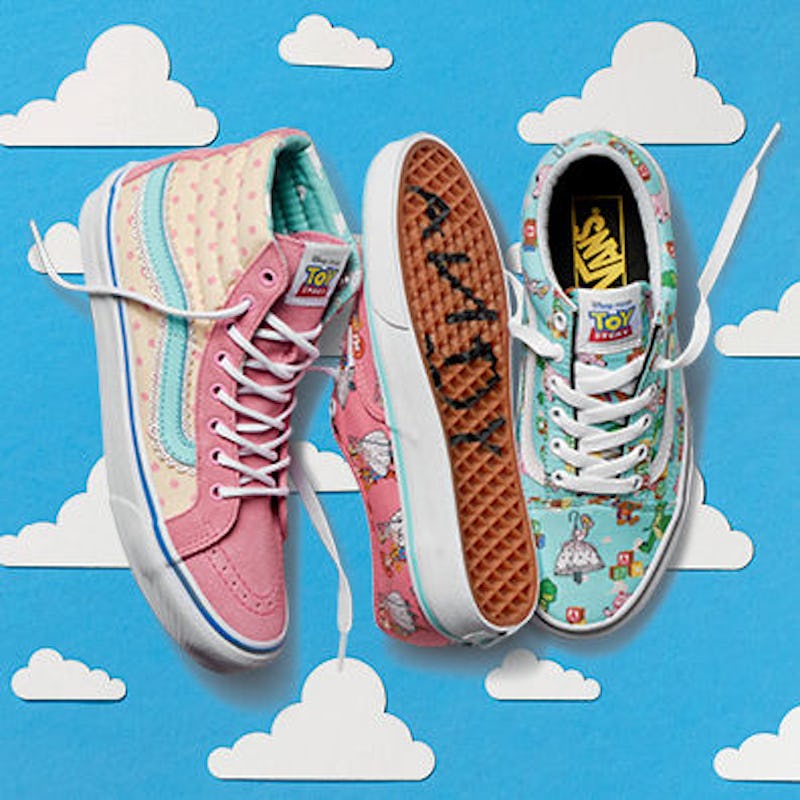 It's time to embrace that inner child of yours, because the Vans x Toy Story collection is a total Disney dream. Prepare to make some space in that closet of yours — whether you were Team Woody or Team Buzz (but let's face it, Bullseye was the real hero here), this collection has a pair of kicks for any Toy Story fan. The best part? The entire collection will hit shelves and the web on Oct. 7, so start putting together your holiday shopping list!
Inspired by the iconic Pixar franchise, the latest Disney collaboration is out of this world. It's not a character short, so anyone can go to infinity and beyond with their fandom. The shoes, which are based on Andy's favorite toys, are enough to get anyone excited — both kids and adults (aka the kids at heart).
Like any Disney collab, Vans x Toy Story goes all out, leaving nothing shy of detail. In addition to the classic Vans shoes with a Toy Story twist, the California brand is also releasing apparel and accessories to go along with it. Talk about the ultimate Toy Story fan collection! So what exactly is in this highly anticipated collection? Vans has practically dreamt up what our favorite toy characters would wear if the brand existed in their world.
Most of the shoes are character specific, from Buzz's space-age shoes to Woody's cowboy boots. The Bo-Peep shoes even have pink polka-dots and suede.
Of course, there are also pairs printed with the film's memorable characters for those who can't decide on a favorite character. Let's not forget the nostalgic detail of "ANDY" written on the bottom of the shoe, complete with the backwards "N."
You know Sid would be wearing these slip-ons all day, every day.
If just having the shoes isn't enough for you, you can deck yourself out in the coolest Toy Story-themed clothes and accessories, including backpacks and hats.
Which character are you going to stock up on? The entire collection hits shelves and online on Oct. 7. As soon as they're out, you'll be running like the wind to the nearest Vans store!
Images: Vans x Toy Story