Shiri Appleby's 'UnReal' Direction Means A Lot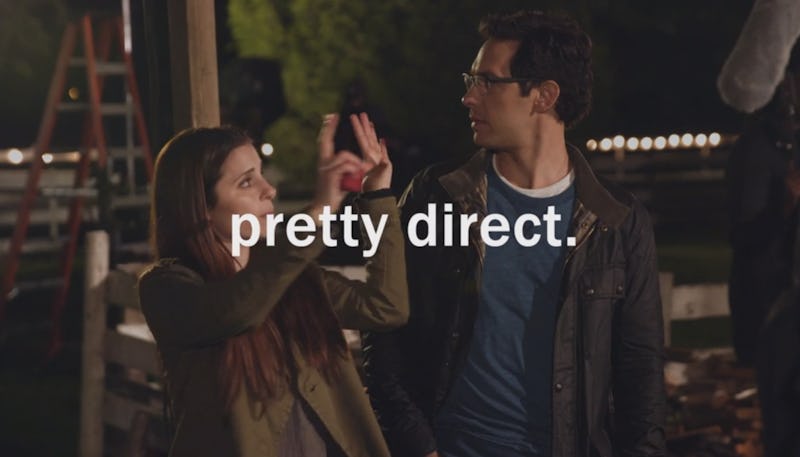 UnREAL is a show about the women behind-the-scenes of a reality TV show, so this video of Shiri Appleby directing an episode is especially gratifying for feminist fans. The clip from Lifetime's Fempire Moments shows Appleby, who is also the star of Lifetime's critically acclaimed UnREAL , clearly in charge of the set, but you can see that she's also experiencing some disbelief that she's the one running things for an episode. "There was a slate with my name on it," she admits in the clip, "and I kind of had one of those automatic experiences like, nobody's fired me, everyone seems to be going along, and my plan is working." Her reaction is both relatable and concerning; it speaks to how much we still have to change in the Hollywood landscape in order to prevent this kind of imposter syndrome from setting in for women.
Appleby, in one respect, mirrors the success of her character, Rachel Goldberg, on UnREAL. Rachel is a producer on the fictional TV show Everlasting, a reality show that is clearly based on The Bachelor. But while the fictional Rachel feels conflicted about Everlasting's message to women and treatment of its contestants, the real Appleby is able to be a part of a show that is distinctly feminist from its female creators (Marti Noxon and Sarah Gertrude Shapiro) to its critiques of the way women are treated in the workplace, and on television.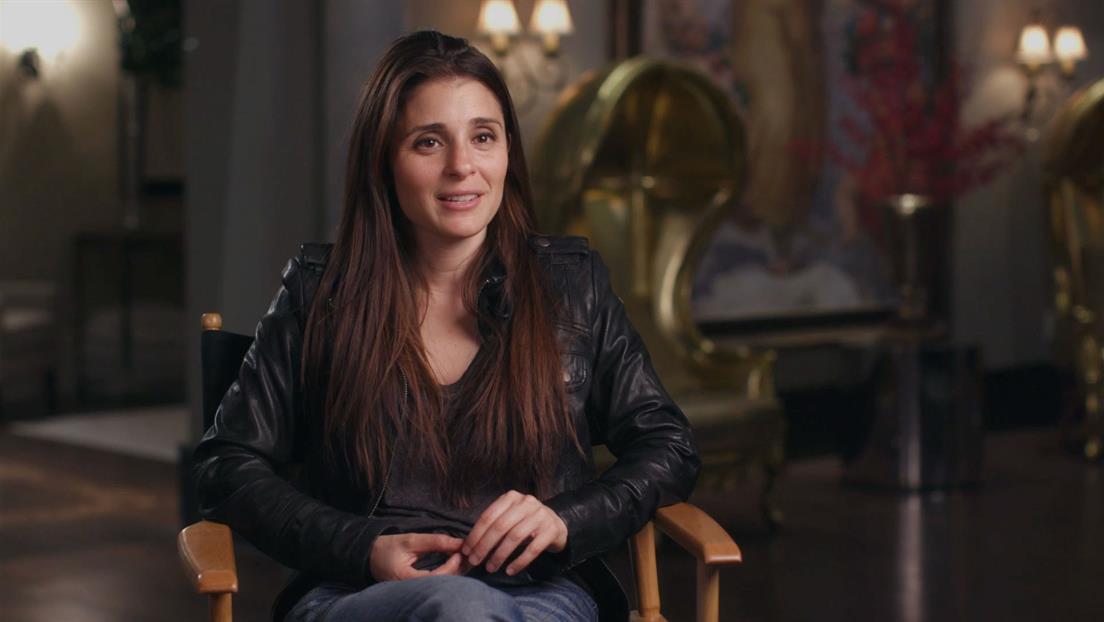 Appleby's big directing moment is especially exciting when you consider the lack of women behind the scenes on television and in film. According to the Directors Guild of America, only 17 percent of episodic TV episodes in 2015 were directed by women, which is actually an improvement on previous years. Women are similarly underrepresented in other behind-the-scenes areas of television, making up 20 percent of series creators, 25 percent of executive producers, and 29 percent of TV writers.
Watching Appleby command the UnREAL set serves as a kind of tonic to Tuesday's quote from Adult Swim's executive vice president that the comedy network employs so few women because "women don't tend to like conflict, comedy often comes from conflict, so that's probably why we (or others) have so few female projects." Funny: UnREAL has female creators, a majority female writers' room, and female directors, and it does not lack in conflict.
Why does it matter to have women behind the scenes? Well, women make up half the population, and almost half of the speaking roles on TV. While it is possible for men to create nuanced female characters, it's hard to imagine that overwhelmingly white, male TV creators haven't shaped the overarching narrative of TV. Consider the many delicate stories UnREAL tells about rape, the objectification of women, and female relationships and friendships. It would be unfortunate to learn that no women had participated in the conversations that conceived those plots, and the stories probably wouldn't have the same complexity if they weren't crafted by people who could, on a fundamental level, identify with those experiences.
Female creators are also more likely to hire women, which is evidenced by Appleby's new directing gig. Maybe someday the exponential effect of women hiring women will bring the numbers to where they should be. Maybe someday future Shiri Applebys won't have such a hard time believing they're the ones sitting in the director's chair.
Images: Lifetime