12 All-Time Favorite Products Beauty Editors Love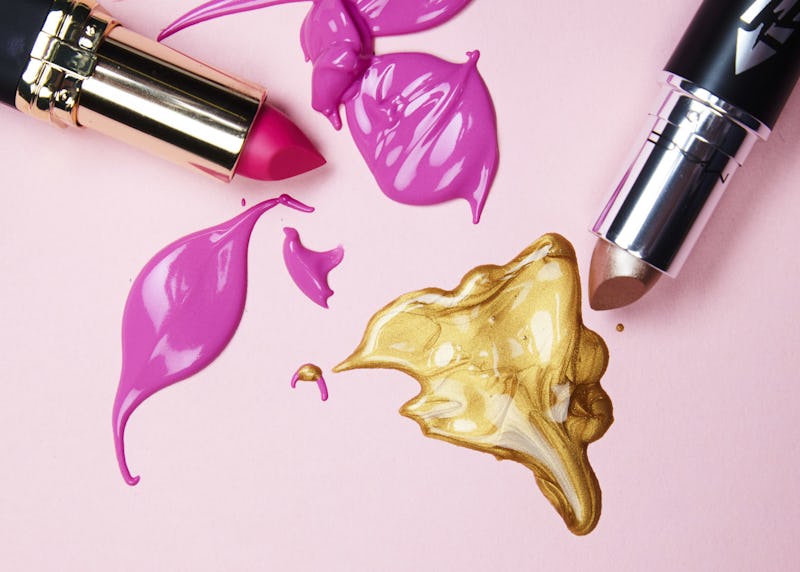 Beauty editors are awesome. During my years working in editorial, I was forever grateful for them for letting me raid the office beauty drawers and to help me solve any beauty emergency that happened during the day. So, every time I read an article on the best products loved by beauty editors, I take their word for it.
From the gimmicky face mask that promises baby-soft skin to a cult-favorite lipstick, these editors have tried just about every beauty product under the sun. They're scoping the markets and constantly receiving new products to test out and share with their readers. In other words, they are pretty knowledgeable about what beauty buys are worth spending money on and what cheap finds work just as well. Plus, you have to envy the fact that their hair, skin, and makeup always look so on-point. Not to mention, they're the reason why I have lipstick to last me a lifetime, so thank you beauty editors for those awesome sales.
From drugstore brand hair products to makeup worth the splurge, here are the best products that beauty editors swear by. Maybe you'll find your next ride-or-die product below.
1. The Mattest Black Eyeliner
Urban Decay 24/7 Glide-On Eye Pencil, $20, Sephora
InStyle.com's associate beauty editor, Marianne Mychaskiw, says that this eyeliner is the secret to a perfect winged eye. "A cat-eye is my security blanket, and even on my slightly minimal makeup days, you won't catch me without groomed brows or winged liner," says Mychaskiw. "I love applying this matte black formula to the outer edges of my eye, then taking a liner brush to extend the shape to a sharp point."
2. An All-Natural Face Wash
Avalon Brilliant Balance with Lavender & Prebiotics, $11, Amazon
A natural, vegan-friendly cleansing gel that promises a squeaky-clean face, it's no wonder why Latina's fashion and beauty assistant, Ashley Jimenez, is obsessed with it. "I like it because it has no GMO, cleans all the make up off my face, tones, and moisturizers it," says Jimenez. Plus, you'll love the fresh lavender and cucumber smell.
3. A Mousse That Packs On The Volume
ORIBE Grandiose Hair Plumping Mousse, $38, Amazon
This is not your crunchy hair mousse from the 1980s. This product from ORIBE lives up to the hype, promising hair that's full of body. "This is the only mousse I've tried that (teamed with a blow dryer) actually gets your roots to stand on end, in way that's sexy and not at all weird," says Jessica Chia, Senior Beauty Editor at Allure . "It's the real deal — it even works on my heavy, mid-back grazing hair."
4. A Night Serum Worth The Splurge
Drunk Elephant T.L.C. Framboos™ Glycolic Night Serum, $90, Sephora
Bustle's Senior Fashion & Beauty Editor Kara McGrath says her skin is obsessed with this Drunk Elephant night serum. "It exfoliates while moisturizing, so my face feels ridiculously soft when I wake up in the morning," says McGrath. This night serum lives up to the obsession, promising to smooth out fine lines and wrinkles and even out your skin tone.
A Mascara Primer That Makes All The Difference
Diorshow Maximizer 3D Triple Volume Plumping Lash Primer, $30, Amazon
Chia swears that this eyelash primer is no gimmick. In fact, she's devastated that she ran out of this product. "No matter which of my favorite mascaras I have in rotation, it goes on and stays ten times better when I swipe on this white primer first," says Chia."It makes the thickest lashes look thicker, and makes your mascara's coats more even and smooth."
The Perfect Natural Red Lipstick
Lipstick Queen Medieval Lipstick, $18, Amazon
Cosmopolitan and Seventeen's beauty editor Maddie Aberman shared her secret weapon for faking an all-natural red lip. "Some women have enviable Snow White-style lips as red as a rose. I do not, so I fake it with this balmy, sheer lipstick." says Aberman. "On days where I'm going for a natural look, it gives a subtle ruby tint that keeps my lips from drying out."
A Highlight That Gives The Perfect Glow
NYX Cosmetics Born to Glow Liquid Illuminator, $7, Amazon
"NYX Born to Glow liquid illuminator always has my highlight looking awesome," said Jimenez. This highlighter can be used in so many ways from sculpting cheekbones to giving your face a natural-looking glow.
A Brush That Works For All Hair Types
Wet Brush Original Detangler Hair Brush, $9, Amazon
"Years of dye and neglecting regular trims have left my hair pretty damaged. Meaning when it's wet, it's a beast to brush through," says Aberman. Enter this awesome wet brush, which works for basically every type of hair (My long thick strands can attest to that.). "When I use it I don't hear any snapping sounds indicative of breakage," says Aberman. So yeah, you need this brush in your life.
A Multi-Purpose Face Illuminator
Laura Mercier Face Illuminator Powder in Indescretion, $44, Amazon
This face illuminator is totally worth the price tag according to Julianne Carell, Associate Digital Beauty Editor for Glamour's Lipstick.com. "I bathe in it. I put it everywhere: Eyelids, lips, cheeks, forehead, neck, chest, you name it," says Carell. "And the best part is, I don't even need concealer when wearing it — it smooths my skin out flawlessly." Plus, who isn't a sucker for pretty-looking beauty products? Especially ones that live up to their looks.
A 2-In-1 Scrub and Mask
Linne Scrub Face Mask, $66, Amazon
This skin product is a serious multi-tasker when it comes to unclogging pores and reversing sun damaging. Chia used this face mask and said she saw improvements instantly right away. "A dream team base (glycerin, aloe, and jojoba) softens skin, and its citrus acids and bamboo silica clear away dulling gunk and dead skin cells," says Chia. "My normally-clear skin has been pretty clogged-up lately, and this scrub I tried on a whim got its smooth-and-glowy levels back to normal."
A Hair Creme That Banishes Frizz For Good
John Frieda Frizz Ease Secret Weapon Flawless Finishing Creme, $8, Amazon
Once you find the hair product of your dreams, you never let it go. That's why Allure.com's Digital Assistant Beauty Editor Chantel Morel has found herself always going back to this hair creme to tame her frizzy hair. "I have naturally coarse curly hair which means it's frizz central, but this product instantly controls any fly-aways, adds shine and does not weigh my hair down, which I love," says Morel. "In fact I love it so much I always keep at least two to three bottles in stock. This is one beauty buy that has never let me down."
Images: Bustle (1); Sephora (2); Amazon (10)
Bustle may receive a portion of sales from products purchased from this article, which was created independently from Bustle's editorial and sales departments.