'Game Of Thrones' New Cast Members Are Familiar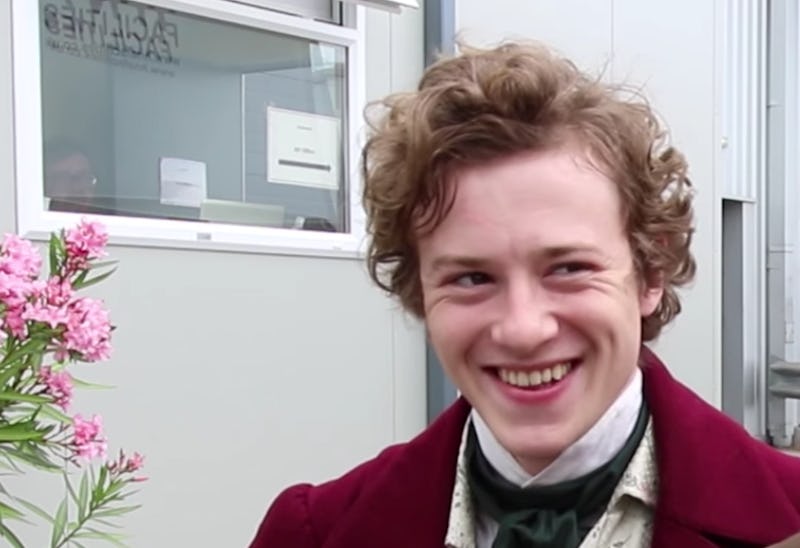 Game of Thrones's seventh season is months away, but fans of the HBO show are already eager for spoilers about the upcoming episodes. The announcement of new Game of Thrones cast members isn't a spoiler in itself, but the casting of British actors Joseph Quinn and Paul Ward in the upcoming season might provide a few hints of what's to come. Game of Thrones news site WatchersOnTheWall.com reported the casting news on Saturday, and fans will want to pay close attention.
Quinn will play a character called Koner, a name that does not appear in the published A Song of Ice and Fire books. The actor appears to be slotted for multiple episodes. Ward's character, meanwhile, is not yet known, but he has reportedly already filmed his role. Watchers on the Wall speculates that these actors might have won two of the parts that Game of Thrones was previously looking to cast, a casting call that included warriors, guards, lords, a priest, and "a lovely lady." The GoT crew has already started filming Season 7, so it seems likely that these roles will have been filled by now. Here's some background on the new additions to Game of Thrones's already massive cast, as well as my best guess at to what roles from the casting call they might be playing.
Joseph Quinn
The stage actor is best known for starring as the whiny, drunken Arthur Havisham on the BBC series Dickensian. According to the BBC, Quinn was still in school at the London Academy of Music and Dramatic Art when he landed the role. Because of his youthful look and experience with posh characters, he seems like a good fit for what the casting call described as a "Young Lord" who's in his 20s and handsome. However, since the name of his character (Koner) doesn't have any title attached, he could also be a good match for the Gate Guard, which the call describes as a "confident, characterful, straight-talking Northern lad with a great face to play across a very excellent series of scenes."
Paul Ward
The actor has appeared in small roles on the series Vikings and Penny Dreadful. He appears to be a very likely fit for the character of the General, whom the casting call wanted to be a white middle-aged actor who can do a British RP accent (an accent specified on Ward's CV). The casting call also specified that the role would be shot in early September, which fits with the CV's announcement that Ward has already finished filming his role.
There don't seem to be any major roles being cast, which I guess makes sense, considering that the show is wrapping up in the next two seasons. But who knows? It's possible that Ward and Quinn will have a lot to do on the show, as if there weren't already enough main characters to follow.
Image: whatsontvstars/Youtube