'Freakish' Fans Will Love These Shows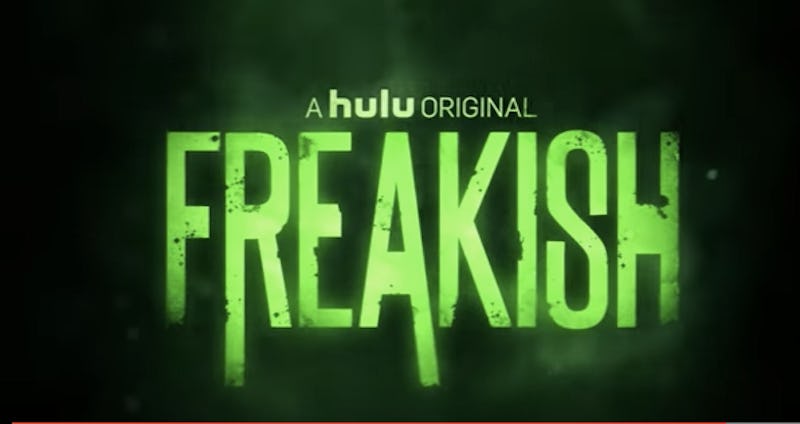 'Tis the season for some creepy entertainment, and you can look no further for something spooky than Hulu's new series Freakish . If you are anything like most of the the human race then you are probably looking for something to fill the void that Stranger Things has left inside us all. During the break between trips to The Upside Down, why not take a trip back to high school and add a bunch of man-eating zombies into the mix? Well, since the entire first season is available for immediate consumption on Hulu right now, you may already be looking for more. So, will Freakish return for Season 2?
Well, as of right now there is no official word on when there will be a second season. There is not even a guarantee that there will be a second season at all. Likely the network will want to wait and see how Season 1 is received by its audience before making a call on any future installments. With any luck, though, the series will live to see a renewal. But, in the meantime, here are some similar shows featuring zombies and other supernatural horrors that you can marathon with reckless abandon.
The Walking Dead
If you tuned into Freakish, then you must have a certain fondness for the undead. There is no better television show to satisfy your need for brain-eating zombies than The Walking Dead.
Scream
The MTV series has the creepy, horror factor that you might be looking for and it also focuses on high school students. Also, it has a good, old-fashioned murder mystery attached to it, which is always fun.
American Horror Story
This may be a little scarier then most of the other entries in this list, but it fits perfectly inside the genre. You can get any number of ghoulies and scares with this series, and the best thing about it is that it's an anthology format so the story changes every season.
Teen Wolf
Another MTV series that really fits perfectly alongside Freakish. It has the teen angst/drama mixed with horror. It's also in its sixth season, so you have a lot of material to dive into.
Stranger Things
Obviously, everyone's new favorite sci-fi/horror/'80s throwback is Netflix's Stranger Things. This has something for everyone: Aliens, horror and an amazing cast of characters. Check it out because at only eight episodes long, it's an easy one to marathon all in one sitting.
And, in the meantime, cross your fingers and hope to get a second season of Freakish to devour.
Images: Hulu; Giphy (5)