Shows To Watch If You Love 'Real Housewives'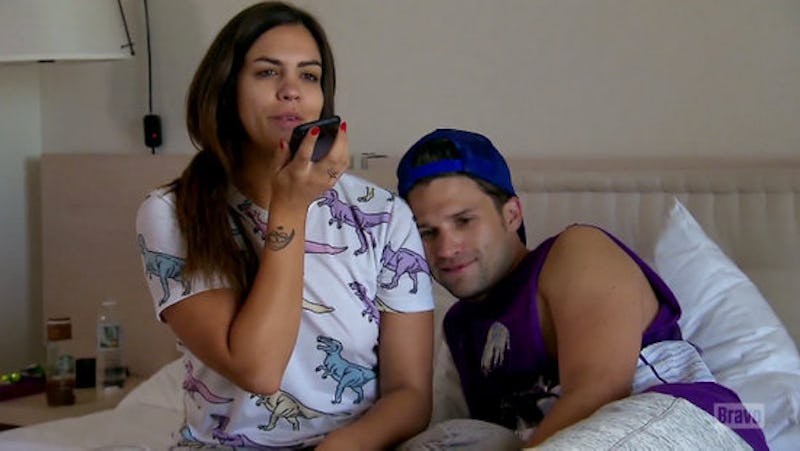 Even though there are so many Real Housewives shows, I still want more. Unfortunately, I have zero power and cannot influence anyone at Bravo to produce more Housewives shows, play the episodes more, or make my dream of an all Housewives network come true, but I do have other ways to satisfy my Real Housewives craving. I can recommend a lot of shows that you should watch if you love Real Housewives . So, even if you can't watch Housewives or there are no new episodes for you to consume, there are plenty of other things that you would enjoy watching if you are a fan of the reality TV franchise.
The Real Housewives fan has an insatiable appetite for drama, scandal, and shade. These are not the kind of people who would watch just any television show. There are requirements that need to be filled. We need to see the ups and downs in relationships, tumultuous clique vacations, and fierce cast members. After all, Real Housewives fans have standards that are high and very specific.
These are some of the shows that you should get into if you love watching Real Housewives, but you just want more in your life.
1. Little Women
If you live for Real Housewives, then Little Women is the reality TV franchise for you. The Lifetime shows are formatted just like Real Housewives, but with a different cast. Just like Housewives, Little Women has shows in multiple cities, but, as the title suggests, the cast is full of little people facing unique problems in their lives.
2. Girlfriends' Guide To Divorce
Girlfriends' Guide to Divorce is a scripted show on Bravo about a clique of forty-something women trying to figure out their lives after divorce. If you are already tuned into Bravo to watch Real Housewives, then it's really not much of a leap to watch this show.
3. Vanderpump Rules
If you watch Real Housewives of Beverly Hills and love Lisa Vanderpump, then you should catch up on Vanderpump Rules, a show that's also on Bravo that includes appearances from LVP since all of the cast members work at her restaurants. This show has explosive friendships, insane group trips, and some sage advice from Lisa. You are definitely going to love it.
4. Dance Moms
Dance Moms is a show on Lifetime that is full of constant drama between the mothers with daughters on a dance competition team. That doesn't sound like it's similar to Real Housewives, but hear me out. These moms are always traveling with the team, they are competitive about every single thing, and they are constantly throwing shade. You have to watch this one.
5. Wendy Williams Show
This talk show probably seems like a random choice in this list, but Wendy Williams is just as dishy as the Real Housewives. She is all about the gossip and throwing shade, and she mentions the Real Housewives a lot. Real Housewives fans are bound to either laugh or find some new controversy whenever Wendy brings them up.
6. Total Divas
This E! show is a great fit for Real Housewives fanatics to watch. The cast members are all female wrestlers in the WWE, so they all work with each other and against each other. They are constantly traveling and they all have relationship drama. It's basically a more athletic version of Real Housewives.
7. WAGS
The acronym WAGS stands for "wives and girlfriends" of athletes, and these women are not messing around when it comes to their relationships and their positions in their elite social circle. These ladies are all about their relationships with high profile athletes and there is an interesting tension between the ladies based on their status of being a wife, fiancé, girlfriend, or even an aspiring girlfriend. And now there's WAGS: Miami and I have a feeling that there will be more cities added to the mix, following the pace set by the Real Housewives franchise.
8. Don't Be Tardy
I wasn't sure how I was going to feel about Kim Zolciak having her own spinoff series after she left Real Housewives of Atlanta. How interesting could a show without any fights or conflict between her and the other women actually be? Surprisingly, I love this show. Kim and her family are hilarious and it's nice to watch a show without people screaming at each other for once. Just because Kim doesn't have any Housewives to argue with, that doesn't mean that she's any less entertaining.
If you love Real Housewives and you've already watched every episode in every series — multiple times — then you need to mix it up and still satisfy your love for the franchise by watching these other shows.
Image: Bravo