'Shameless' Is On Tonight, Too!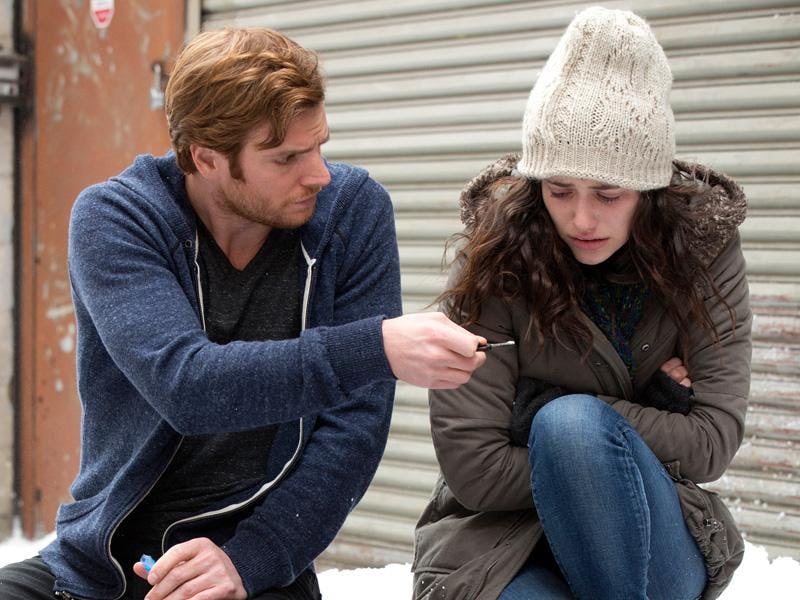 What's on at 9 p.m., is an hour long, and isn't ending its season this week? You guessed it you informed television watcher, you, it's Shameless! Yes, yes, we know it's on at the same time as Girls and it's the season 3 finale. But we assure you, this is what the episode will consist of: Shoshanna spewing her unintentionally elitist word vomit, Marnie wallowing in self pity whilst butchering an early 90's alternative rock song, Jessa's definitely going to be wearing a long skirt, and Hannah will obviously do something incredibly selfish to effectively piss off everyone she knows. While we all love the millennial quarter life crisis angst of it all, and we do, Shameless doesn't fail to shock in every episode. These are characters faced with real and often unsolvable problems that can't be dealt with daddy's money or more attention from someone's boyfriend.
Judging by the previews for tonight's Shameless episode, this may be the most reprehensible one yet. The stress of raising five kids has certainly taken a toll on Fiona, and this season has proven that this twenty-something year old girl's problems puts Hannah Horvath's gripes about creative freedom to shame. While Fiona in previous seasons was like a trash talking, curly haired superhero caring for her brothers and sisters while somehow making ends meet and not letting her alcoholic father ruin all of their lives, this season she has undoubtedly become the villain. In light of her royal screw up with Mike and his brother, Liam nearly dying of a cocaine overdose and her subsequent drug arrest for being the cause of it all, she's almost unrecognizable.
While we thought we had experienced Fiona's rock bottom when she was dehumanized and humiliated in prison and after losing her only steady job, it unfortunately looks like that was only the beginning of her self-destruction. Apparently, she returns to Robbie who once again calls on her insecurities and entices her to act on her worst urges. Tonight's episode is the late turning point for the season--not only were we teased with scenes of Fiona going on a drug binge and on the floor of Robbie's apartment in a narcotics induced haze, it appears that Frank may actually be getting his sorely needed new liver by a black market doctor, and the rest of the Gallaghers are left to fend for themselves again in the midst of all this chaos and that is never a good thing.
DVR Girls tonight, it can wait.
Image: Showtime